Qinzhou Nixing pottery from Guangxi Province, one of the four famous ceramics. Qinzhou Nixing pottery has a history of over 1,300 years, unique in its art style, has developed as a distinctive genre of ceramic art. Characteristic one: Unique high-quality purple clay from both sides of the Qin river; Green and non-toxic (Zero lead and cadmium release); Breathable waterproof properties, make tea for a few days the taste remains the same. Characteristic two: The pattern color for each piece is changeable,especially because of the change of glaze and kiln under high temperature,so that each teapot is unique and can't be reproduced. Characteristic three: Combination of Chinese Calligraphy with NiXing pottery.
Material : Zi Hong Ni (Purple clay)
Capacity : 255ml (water pour out very fast, 14-15 seconds)
Screen : 9 holes screen
Teapot Inscription : Side - 萧萧梧叶送寒声,江上秋风动客情。知有儿童挑促织,夜深篱落一灯明宋朝诗人叶绍翁《夜书所见》Calligraphy work created by the Guangxi folk arts and crafts master Qin Mo.
Info : Very well made by hand and decorate by calligraphy master. This teapot have future value and can be add to your teapot collection. Nixing teapots are very good for all kind of dark tea.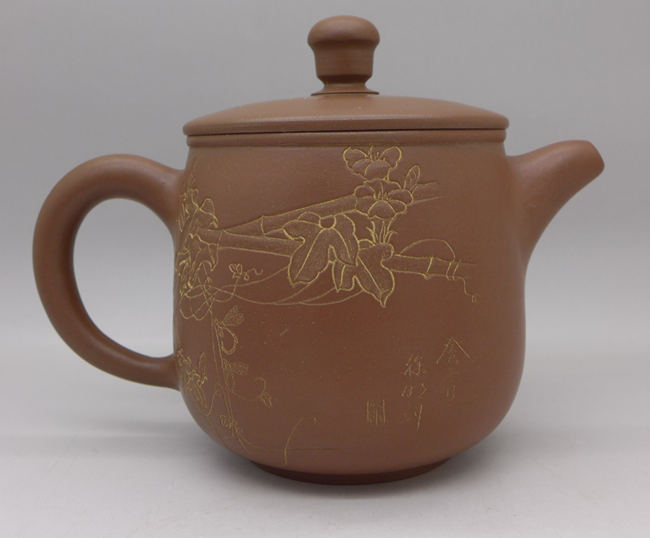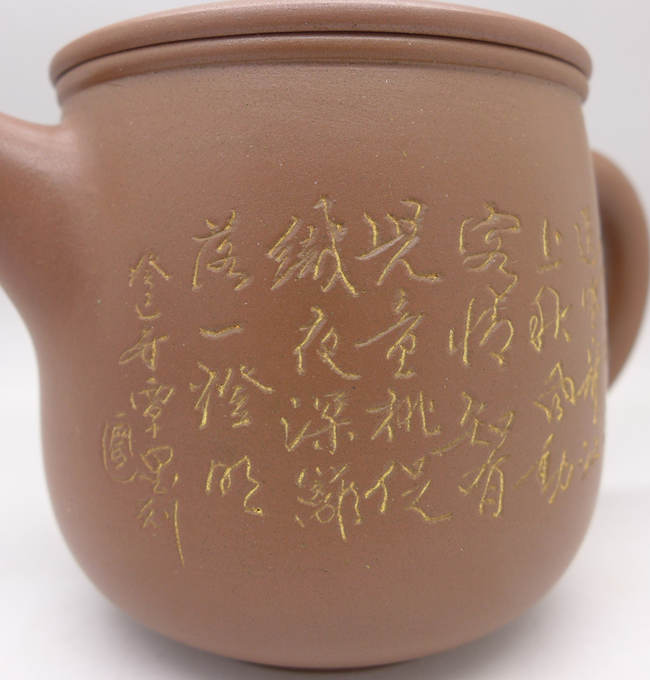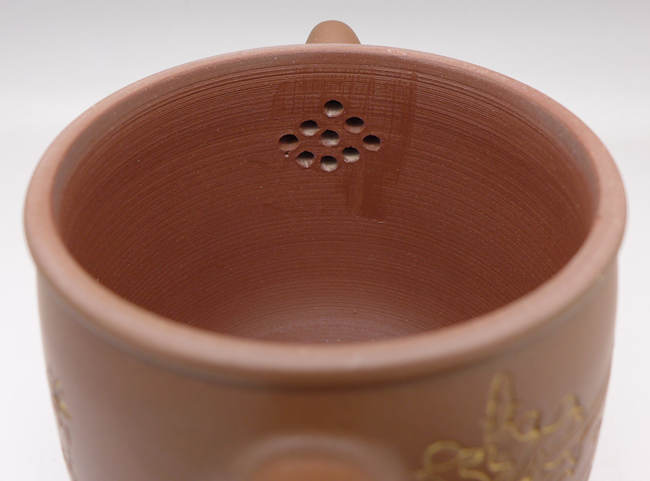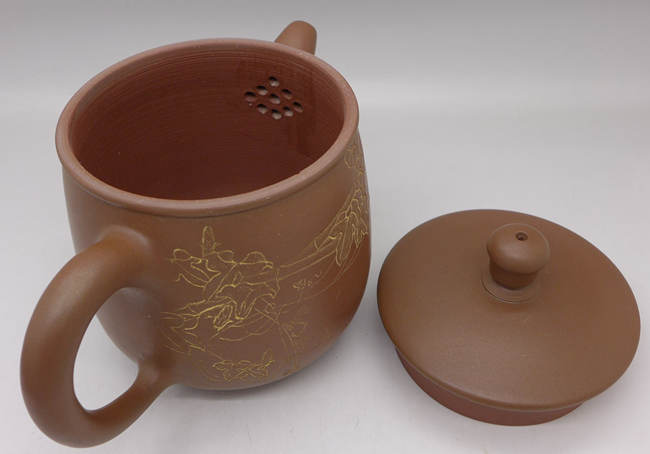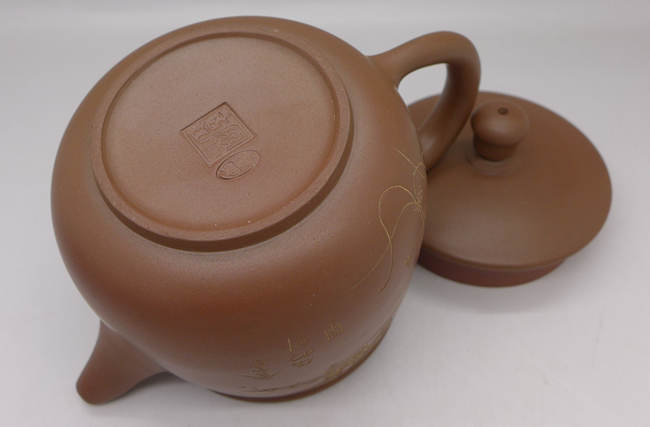 More Information

| | |
| --- | --- |
| Price | $220.00 |