Late 1990s Zini Shuiping pot 45cc

Product Name Shuipinghu 水平壶

Teapot Inscription : Bottom : Zhongguo Yixing
Material : Zini, High fired

Capacity : 45cc
Height : 5cm
Pouring Time : 10+/- seconds,
Screen : 7 hole

Author name : Private Yixing factory
Year: period 1996-2000

This teapot is made very well from good quality purple clay, work is perfect in every deatail! Ordered for Taiwan market in late 90s proably for puerh tea drinkers. Good for one or two drinkers. Lid fit is very good, not shake, water go out fast and smooth. Perfect for aged puerh or yancha, aged oolongs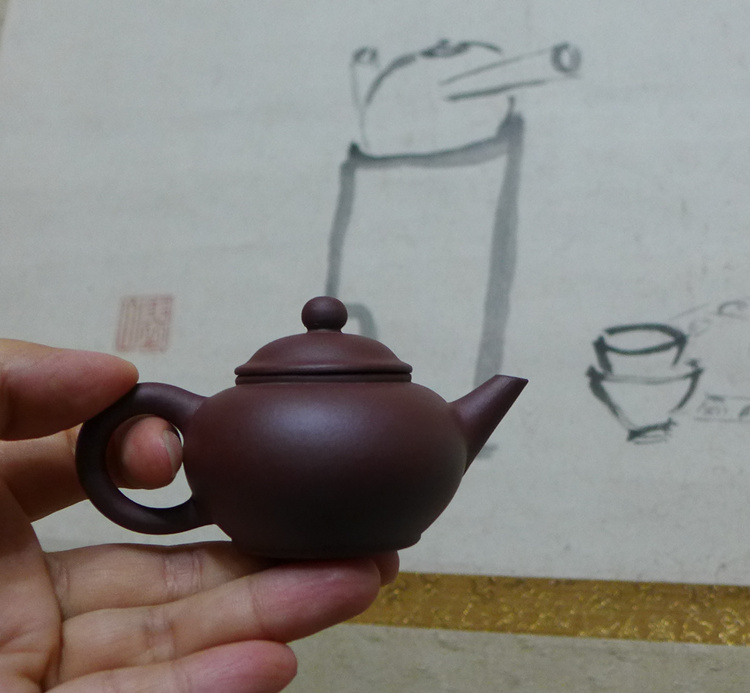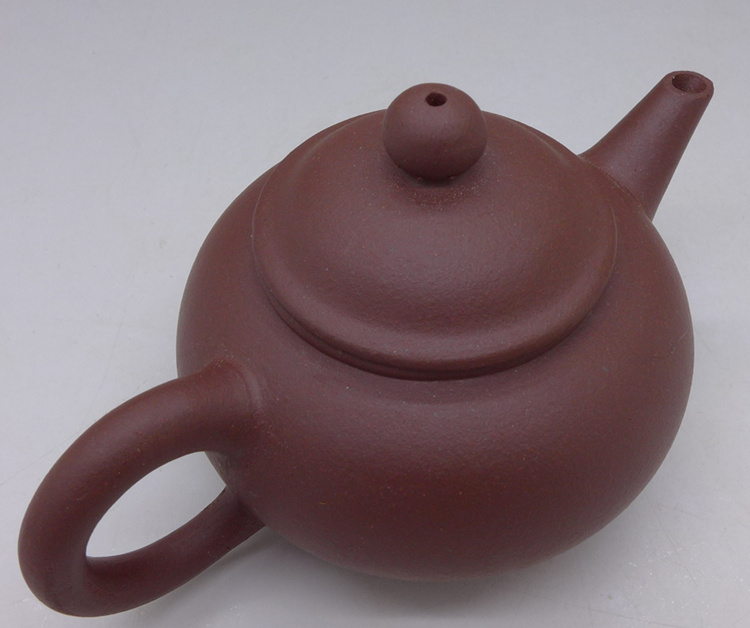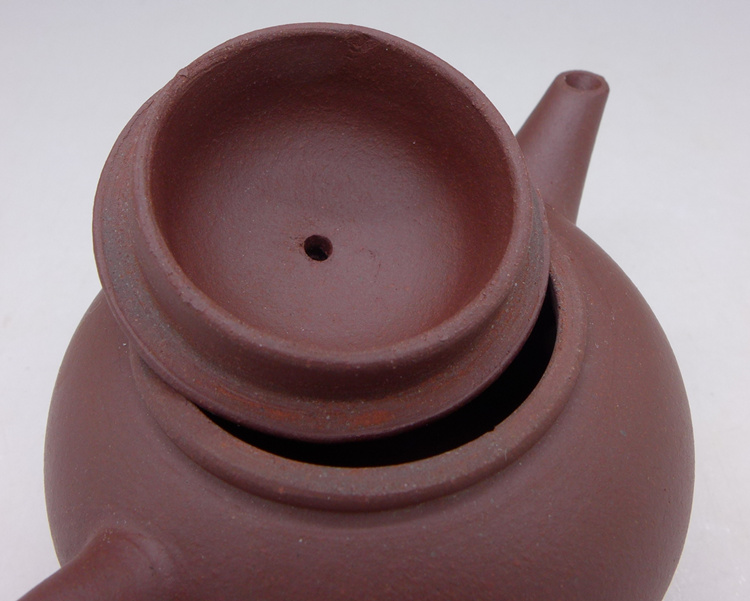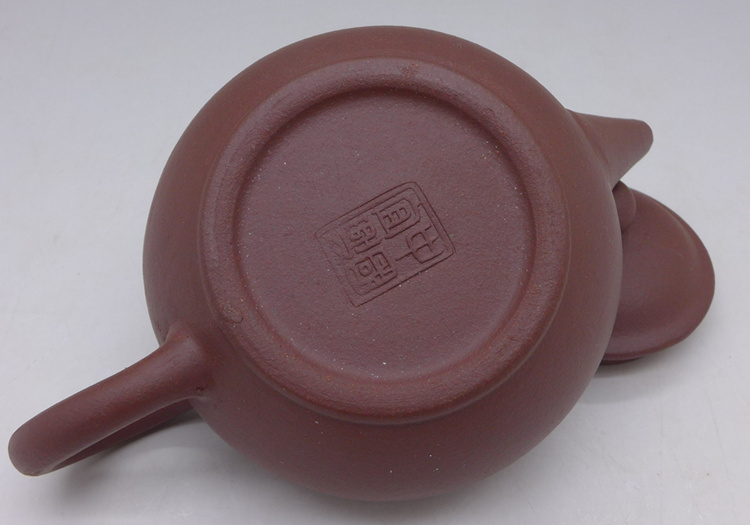 How to clean a new teapot?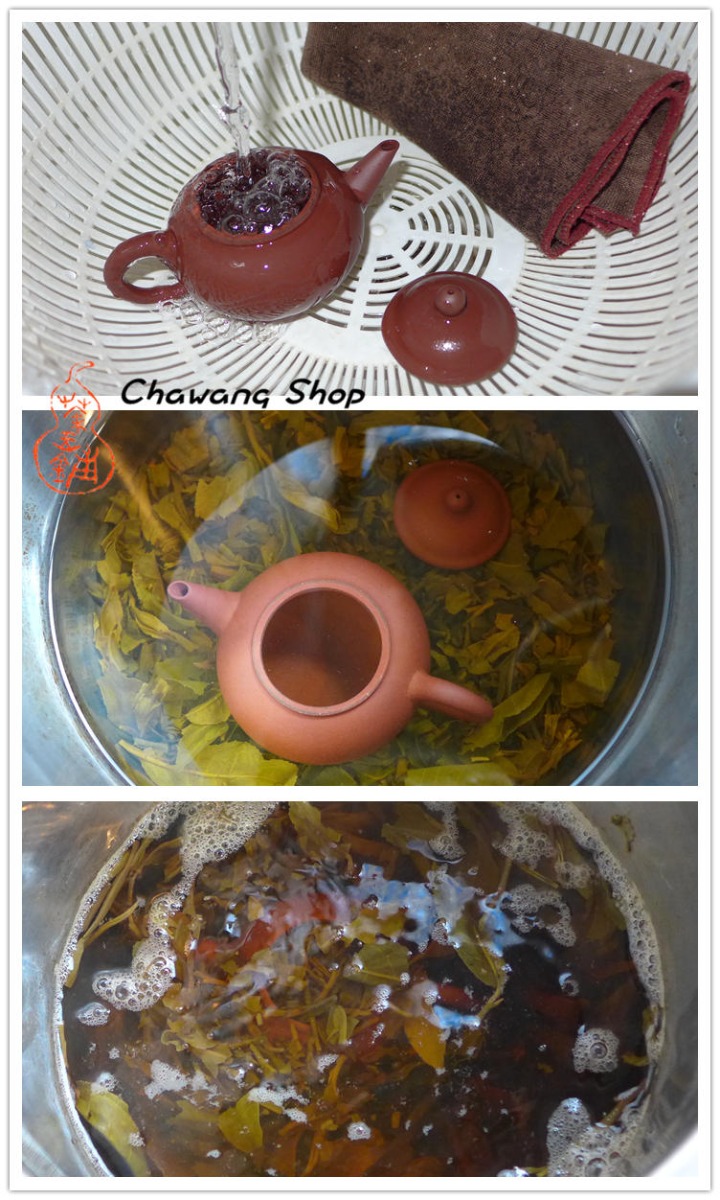 First, rinse the teapot with water, then clean the teapot with a clean towel. The quicker way is to put the teapot in a larger pot and cook it together with the tea. Remember to use the same kind of tea you would later brew in the teapot. For example, I put some broken tea leaves in the pot to avoid the collision between the teapot and the bottom of the pot. The teapot and its lid must be placed separately in the pot. Keep the fire level small and be sure to observe the whole cleaning process closely to prevent the teapot from tumbling in the pot, which might cause damage. This process should take about 20 minutes. Then turn off the fire and leave the teapot in the pot for one day. If you're worried about damaging the teapot, just soak the teapot in hot tea for a whole day. The next day, take out the teapot and rinse with water again.
During the next one or two months, this cleaned teapot can be used as the fair mug. Or you can put the soaked tea leaves into the teapot, fill it with hot water and clean it the next day.
More Information

| | |
| --- | --- |
| Price | $65.00 |