Late 1990s Hongni Shuiping pot 80cc

Product Name Shuipinghu 水平壶
Teapot Inscription : Bottom : Zhongguo Yixing
Material : Hong ni (red clay), high fired

Capacity : 80-85cc
Height : 5.5cm
Pouring Time : 8 to 12 seconds
The slight difference in pouring time does not affect the experience of making tea. We need to be flexible and make good use of it according to different situation. We suggest that you may adjust tea amount, water injection rate, timing of water injection, steeping time and every brew interim time to better suit your needs. If there is a strict requirement on pouring time, Gaiwan would be a better choice.
Screen : 7 hole

Author name : Private Yixing factory
Year: period 1996-2000

This teapot is made very well from good quality red clay, work is perfect in every deatail! Ordered for Taiwan market in late 90s proably for puerh tea drinkers. This is the third smallest size classic 6 sizes of shuiping. shape. Good for one or two drinkers. Lid fit is very good, not shake, water go out fast and smooth. Perfect for young sheng puerh and oolong tea.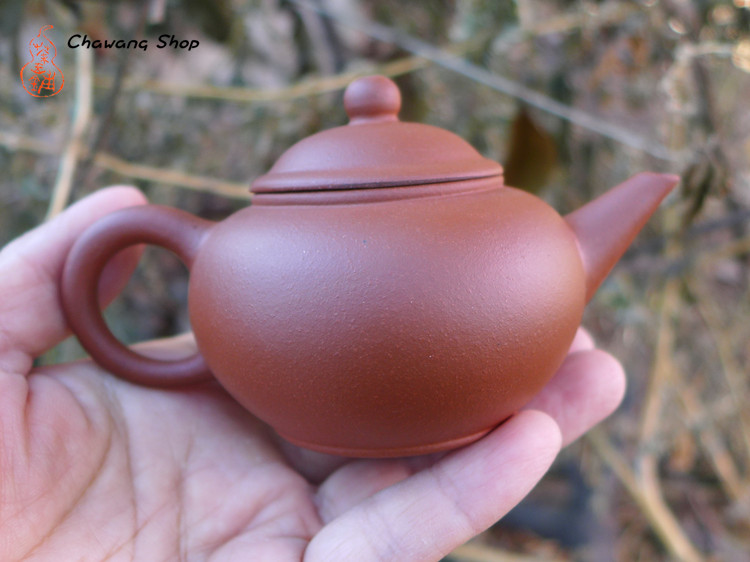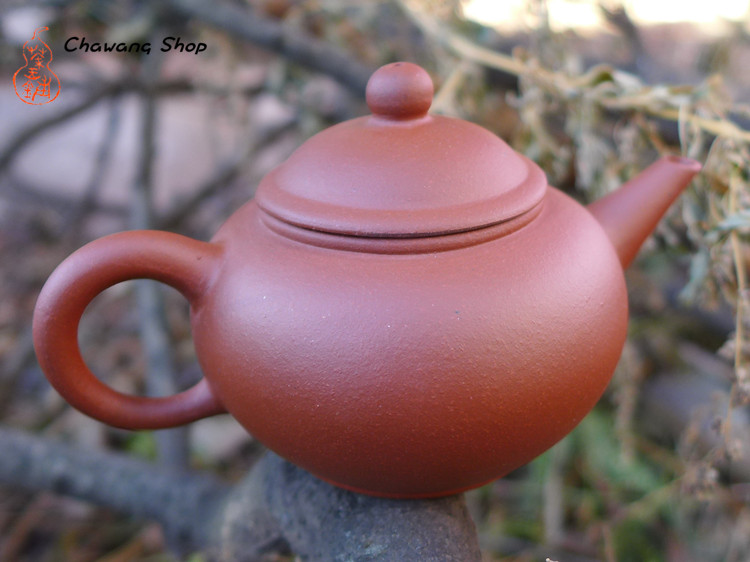 More Information

| | |
| --- | --- |
| Price | $75.00 |