Huaning Pottery Wood Fired Douli Cup 120ml

Huaning is one of the famous pottery towns in Yunnan, with history of making pottery over 600 years.
Nowadays there is mostly modern production and using electric or gas kiln, but few families still keep the old way and using wood firing and "dragon kiln".
These cups we offer are made by local master. He use old original Huaning clay and follow the tradition design of Huaning pottery and wood firing in Dragon kiln. The glaze is made by the family themself.
Each of these cups is original. All of them are hand made and so each is slightly different. Wood firing make some amazing effect or even imperfection on the glaze. Thats make hand made and wood fired pottery amazing and give you very different feeling if compare to factory production.
We pick 10 similar cups from same batch, the size and color is very similar. But each is handmade and slightly different !
Capacity : 70ml (full 120ml)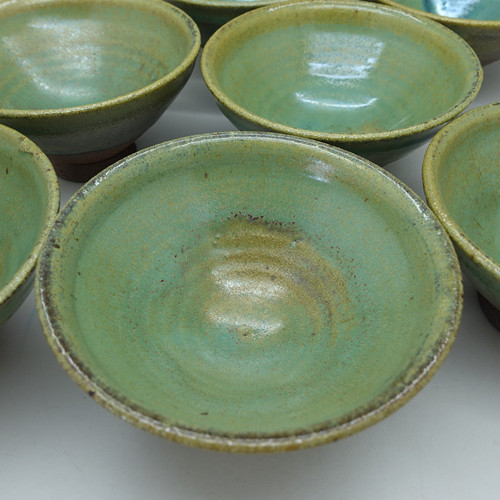 More Information

| | |
| --- | --- |
| Price | $20.00 |