Ding Ware Handmade Lotus Cup 50ml 4

Ding ware (or Ding ci), one of the five famous kiln during Song dynasty and it is the first China white porcelain. Later Jingdezhen start produce white porcelain inspired from Ding yao.
Come from Hebei province, original kilns were in Jiancicun in Quyang County. Nowadays there is gov.factory with masters who protecting the Ding ware skills in Baoding town and some private workshops. But very few keep the old techniques and pure hand made processing.
Thanks to friend from Baoding we met mr. Liu. Local master who work in the goverement Ding ware factory where he study from the old geeration masters. He start his own studio where he produce beautiful quality pieces inspired by cups and other wares produced during Song dynasty for the emperor.
White Ding porcelain is extremly thin, with beautiful hand carving and color such pure as snow, with some ivory tones.
We pick few top quality pieces to offer to our customers.
This cup have great shape and elegant decore. There is not much words to describe the quality. The feeling is very different.
Diameter: 8.2cm
High 4cm
Weight 43g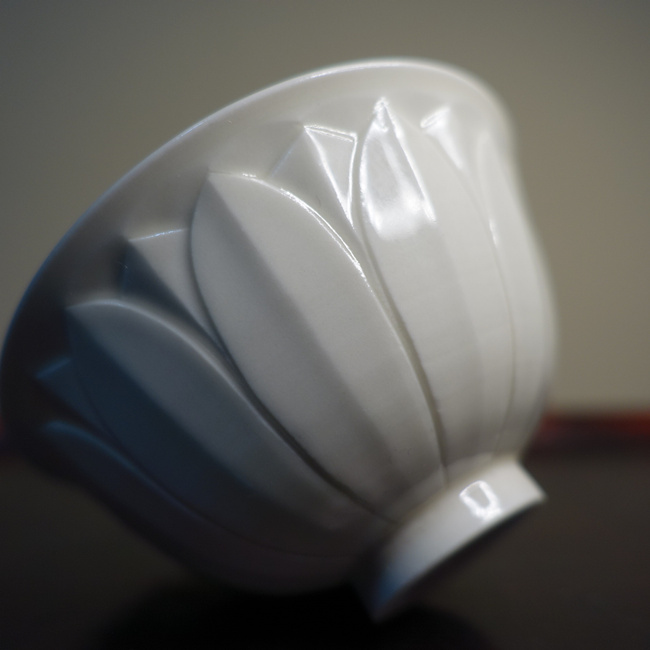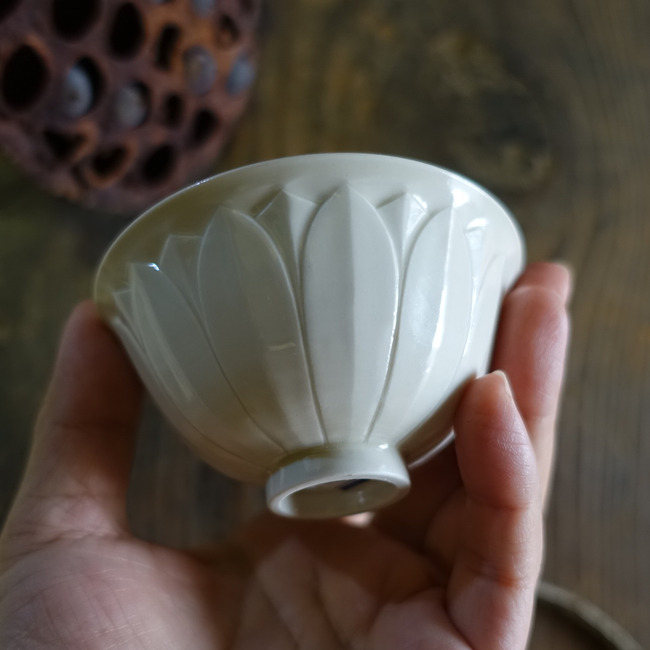 More Information

| | |
| --- | --- |
| Price | $110.00 |