Cu Sha Zhu Ni "Jin Xian Mei Zhuang" 120ml

Product Name : Jin Xian Mei Zhuang (gold line plum blossom tree stump)
Material : Cu Sha Zhu Ni (coarse sand Zhu Ni) , Medium to high fired
Teapot Inscription : Bottom- Song Tian Qing Zhi
Capacity : 120cc
Height : 6.5cm
Pouring Time : +/-10 seconds
Screen : 7 hole screen
Info: Half hand made teapot with perfect detals. Work very well. This teapot is good for all kind of teas, specialy for light fermented oolongs, new sheng puerh.
Author profile : Song Tianqing, craft Artists, born in 1963, started work in the potting industry since 1983.
Only one pot in stock !!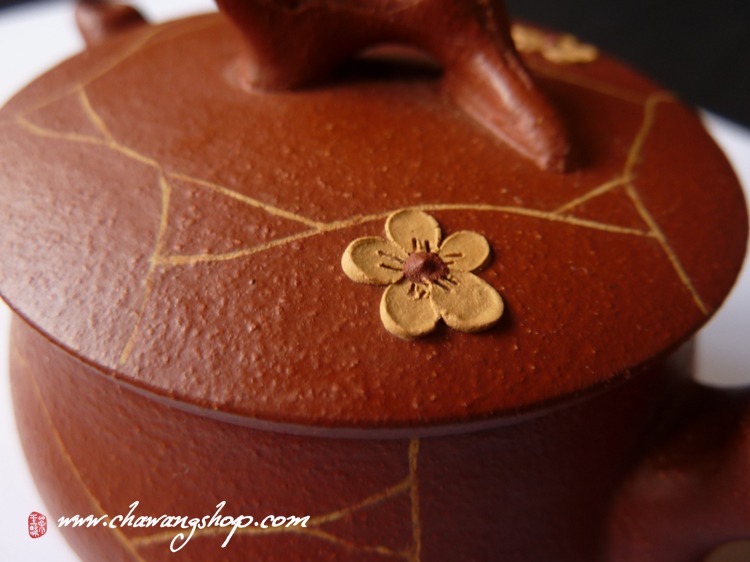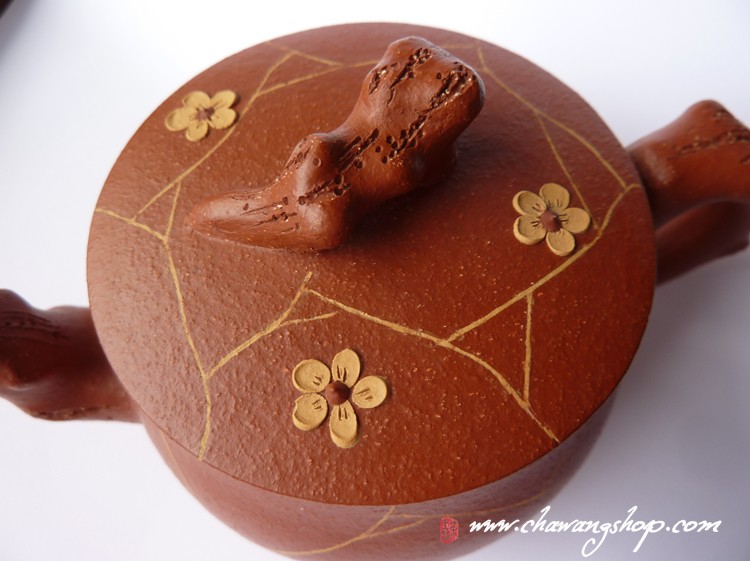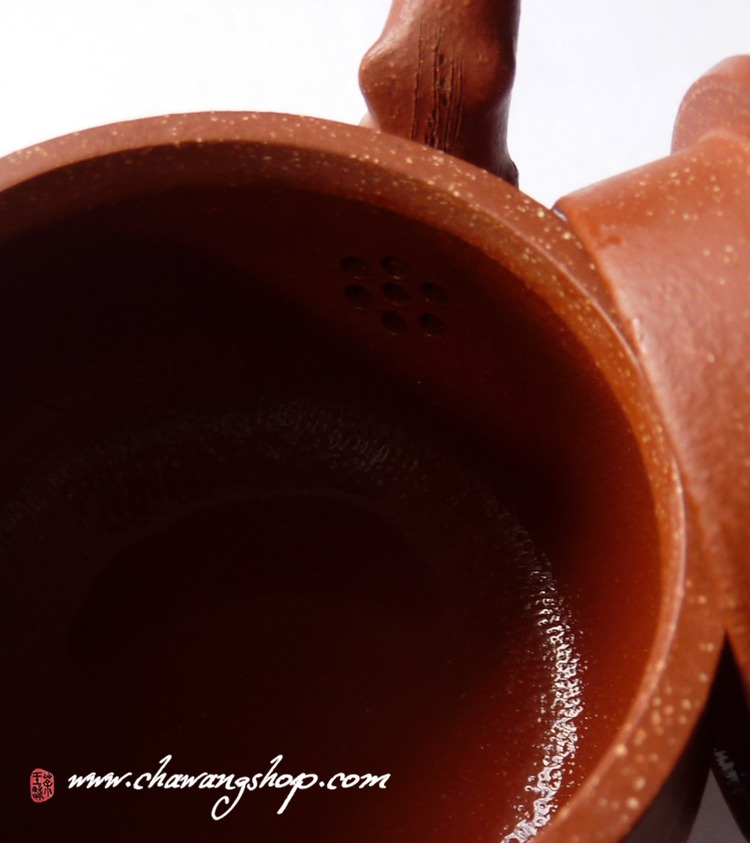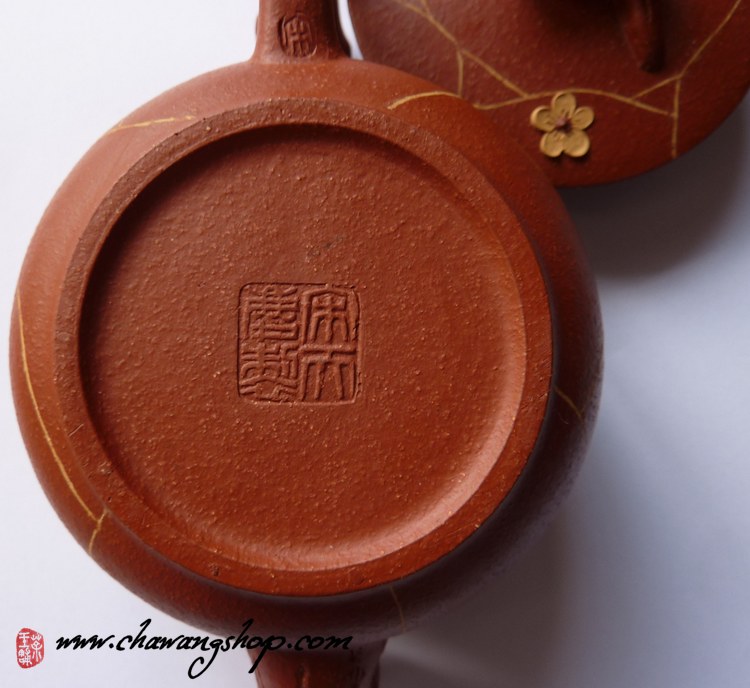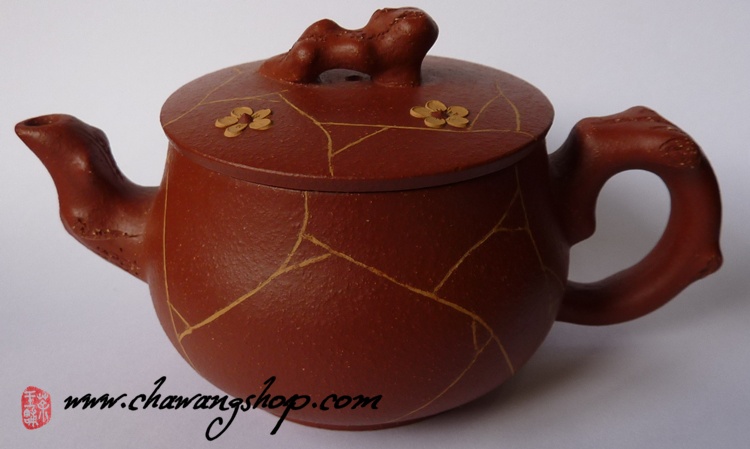 More Information

| | |
| --- | --- |
| Price | $60.00 |