2023 Fujian Yi Zhi Chun Oolong Tea 50g

In zhangzhou, fujian province, tea is also called tea rice, meaning that tea is as important as rice. Zhangzhou tea factory was founded in April 1954. Zhangzhou tea is featured by the refined technology of traditional oolong tea, which blends and bakes the maocha from different tea mountains, seasons and varieties to form tea products of uniform and constant quality, with clear aroma, mellow taste and affordable price. It is the first choice of tea drinkers in the surrounding areas.
Raw materials are from the surrounding ecological tea garden, using the traditional "shaking green, heavy fermentation, slow fire baking" method. And tea packaging style also retained the old-fashioned square paper packing. Removing fancy packaging can reduce costs and bring price benefits to tea lovers.
Yi zhi chun is blended type of rolled and medium to high roasted classic Fujian oolong. Our Yizhichun come from Zhangzhou area in Fujian. Medium high roasted fine quality tea leaves.
The tea soup is a light golden colour and has a mild sweet taste. Rich floral, fruits incense, tasty mouthful. Traditionally hand packed into spec.double paper pack.
Yi zhi chun is factory blend of Sezhong and Tieguanyin.
Harvesting area: Zhangzhou
Harvesting time: 2023
Weight : 50g orig. pack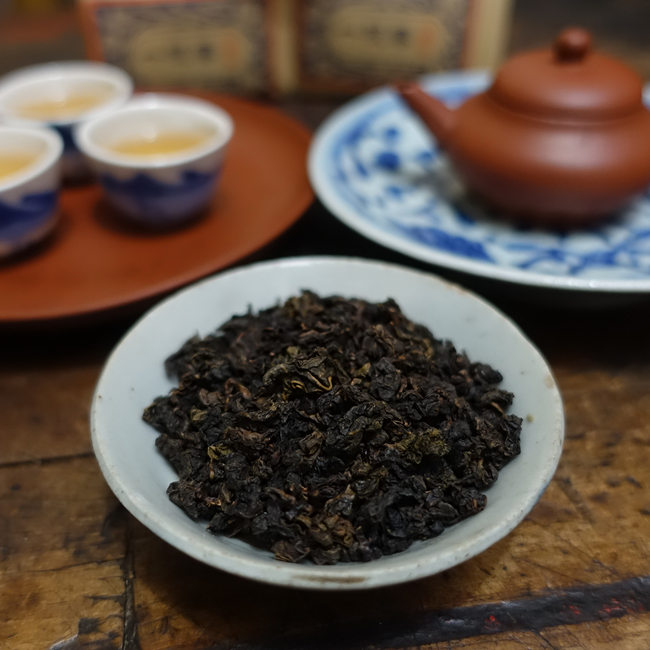 More Information

| | |
| --- | --- |
| Price | $5.50 |