2022 Tong Mu Guan Laocong Lapsang Souchong Samples 2x20g Tin Box

In the 2022 year we got offer for one of the highest quality lapsang teas and we want to offer some similar set as we did few years ago, but from the highest quality - old trees over 100 years old and original Cai Cha tree cultivar. Both, smoked and unsmoked come from same garden and similar day of harvest.
Zheng shan xiao zhong(正山小种), in Fujian dialect Lapsang Souchong
Traditional smoked lapsang is one of tea icons and not common on the market anymore. This is the original first black tea, processed from the highest quality tea. Using pine wood to smoke the tea and roaste. It´s old technique and once you meet the original lapsang taste, you will never forget. This tea is made from orig. Da chi Gan 大赤甘 bushes over 100 years old growing naturally around the village in altitude more than1200m. Smoked lapsang is great tea for long storage and if you will like this tea to buy separate in bigger amount for storage, please feel free to contact us by email. The taste is amazing, stable rich, for many infusions.
Unsmoked lapsang : This lapsang is processed as other hongcha. In this unsmoked version of lao cong lapsang can enjoy the highest quality of age tree, the master skills of processing and unique enviroment of the Tong Mu Guan National park. The taste is extremly rich and elegant, very natural, fruit and mineral tones. The tea give easy 10 + infusions and you can really enjoy every next one and steep the last one for minute or two in gaiwan. It´s definitely tea you want to drink again and you will remember tea seasson with this tea for long time. If you will like this tea to buy separate in bigger amount for storage, please feel free to contact us by email.
In this set , you will recive 20 gramm of each tea in tin box and you can brew 4x5gramm each in small gaiwan less than 100ml or 3x6+g in gaiwan or teapot around 120ml.
Production area: Tong mu guan (桐木关), Gua Duan village, in Wuyi mountain, Fujian prov.
Both our lapsang teas are organic !
Harvest: April 12-16th 2022
This year we order good quality tin boxes for this sample set, unsmoked
in red box and smoked in black color box. If you want to order bigger amount, you will recive pack each 20g in this tin box.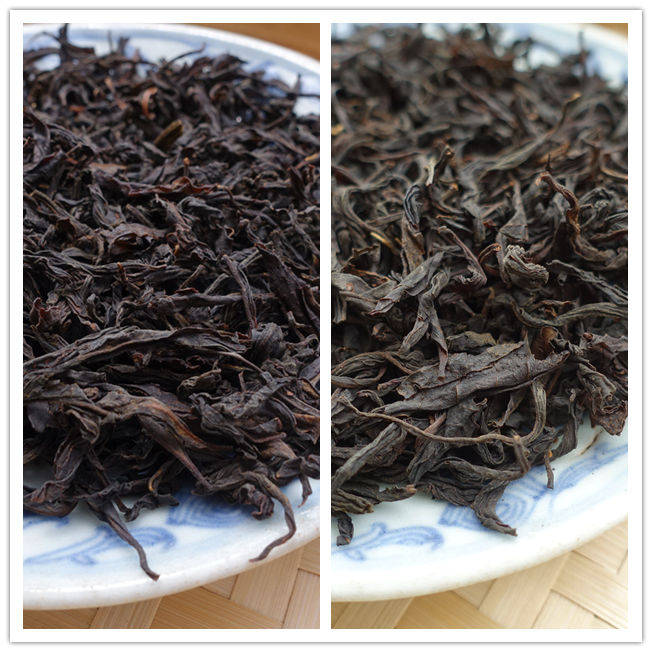 More Information

| | |
| --- | --- |
| Price | $28.00 |