2021 Chawangpu Gu Shu Ripe Puerh Cake 200g

In recent years we search for some higher quality fermented tea for our customers. This batch of ancient tree ripe puerh cake is one of the best we find in the acceptable price range and quality.
Used 40% spring material and 60% autumn material from small area in Xiao Jinggu where trees are 150-200 years old. Fermented in Menghai by well experienced master and the result is amazing!
Strong dark soup which only can bring good spring tea, dark chocolate and dry fruit notes (dry longan, lychee), soft and elegant.
This tea is 100% organic and made of ancient tree material from area where our other Jinggu teas come.
36USD is special offer. The tea is still very fresh after the fermentation and the best is keep the cake for several more months.
Manufacturer : Cha Wang Shop
Production date: Harvest 2019-2020., Fermentation winter 2020
Harvest Area : Xiao Jinggu, Puerh
Weight :
200g per cake,5 cakes in one bamboo tong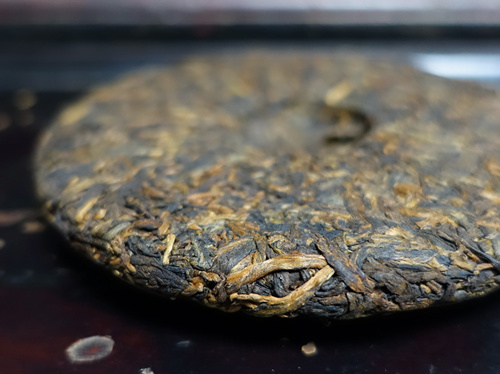 More Information

| | |
| --- | --- |
| Price | $36.00 |