2020 Chawangpu Da Qiao Old Tree Raw Puerh Tea 200g

This tea come from an single garden between Zaoqiaodi and Dashisi, closer to Dashisi. Dashisi is an beautiful old taoist temple, well respected by locals from all the Xiao Jinggu area. It´s higher mountain than Zaoqiaodi gardens, the color of the dry maocha is darker than Zaoqiaodi raw tea and taste is slightly different. We decide to separate this small garden from other maocha we got in 2018. Tea trees are about 80-150 years old, even farmes or some other sellers declare the age 200 or more years old. There is vey small quantity of young tea trees in this garden. Tea trees are growing in organic high mountain enviroment and that's the main reasson why we like tea from this small village. Harvest between 10-15 April 2018, this tea is fully handmade, pressed in September 2020.
The tea is soft , sweet with slightly bitterness and quick huigan. Can be brewed many times. Very good quality/price ratio for organic raw puerh from old tea trees!
Manufacturer : Cha Wang Shop
Production date: 2018
Harvest Area : Zao Qiao Di, Dashisi area, Jinggu
Weight : 200g per cake, 5 cakes in bamboo tong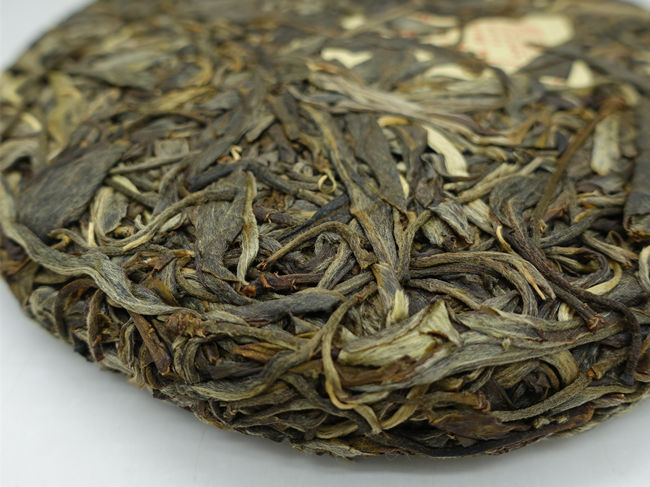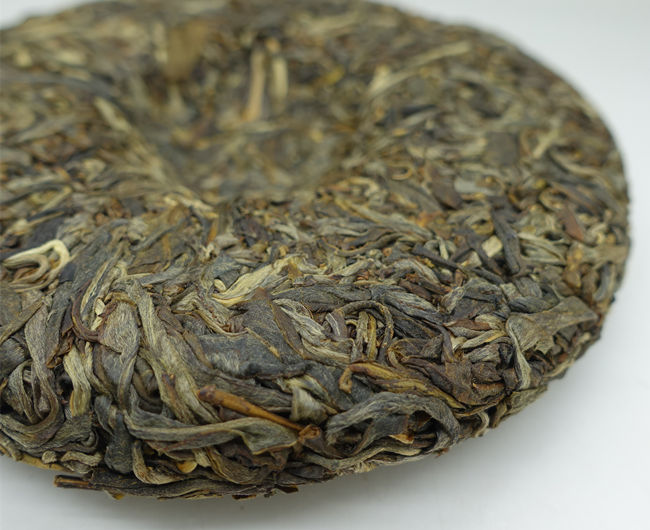 More Information

| | |
| --- | --- |
| Price | $42.00 |