2011 Shaanxi Jingwei Fu Brick Tea 50g

Hei Cha (dark teas) in Shaanxi province have very long history and tradition. Since 1368 (Ming Dynasty), Shaanxi merchants started to make dark tea bricks in Xianyang. They took dry raw material from Hunan province and transported to Xianyang by ship and houses. Process of Fu brick includes three elements : first, the water from Jing River is alkaline and it's good for processing. Secondly, Xianyang is located in the arid and semiarid zones. Thirdly, there were many skilled workers at that time.
In 1953, government moved the Fu Cha factory from Xianyang to Yiyang in order to save transportation expense. So Fu Cha began to develop and flourish in Hunan province.
In order to make use of the abandoned and wasted high-quality summer and autumn tea material in Southern Shaanxi tea zone and recover 600-years traditional tea production technology, the "Jingwei Fu Brick Tea" project, a traditional tea production technology restored and developed by the company, was constructed in Xianyang Jingwei New District in April 2009,. The project, with a floor area of 33.5 mu, an investment of 0.12 billion yuan and an annual productivity of 5,000 ton, is expected to increase the income of local tea farmers by 80 million yuan each year after being put into production.
This 1kg brick is made from 2010 selected organic material and stored one year in the factory before go out. It is entirely made by hand and its craft is very complicated and exquisite. After special processing, fermentation and storage, reproduce "golden flowers" in the tea! This is very prized and interesting tea. People have called it the golden flowers "Jin Hua". The Aspergillus Cristatus is the dominant germ in the Fuzhuan, contributing to the special quality of the tea.
Brewed tea have orange clean color and strong flavour. Sweet and mellow taste, never bitter with long floral aftertaste. This tea is flavoured by the "golden flower" - golden flower give some of original sweet scented for this tea. The taste is richer and multiple.
Manufacturer : Shaanxi Cangshan Tea Co., Ltd
Production date : 01/12/2011
Weight : 50g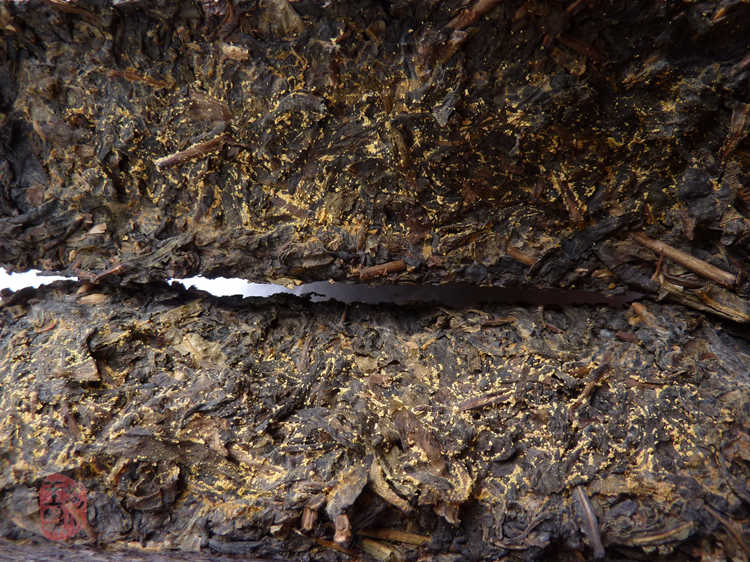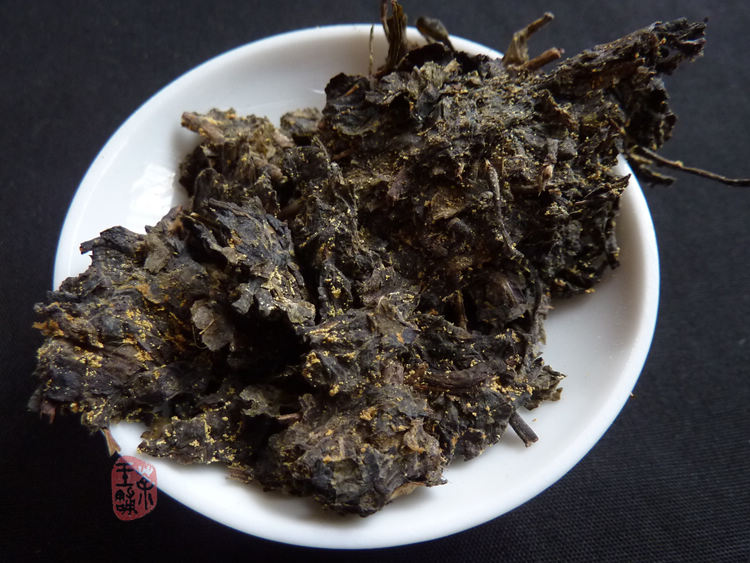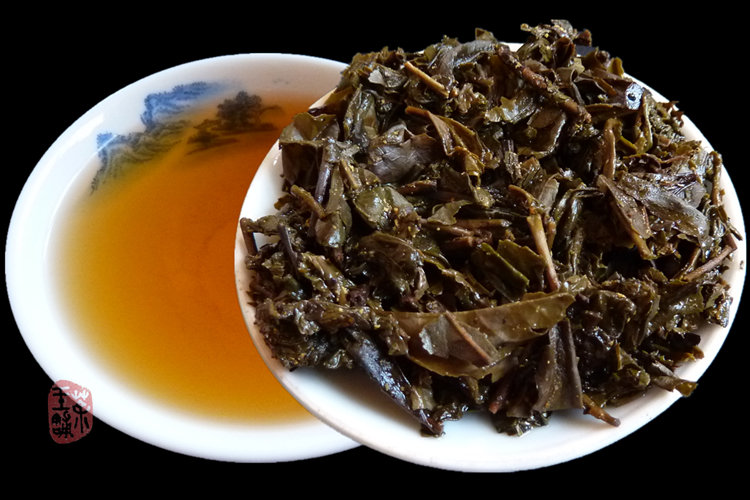 More Information

| | |
| --- | --- |
| Price | $10.50 |