1998 JGDF Hong Ni Clay Shui Ping Ball Filter Teapot 175cc

Product Name : Shui Ping Hu
Material : Aged Hong Ni ( high fired), material from 1.Factory, Fired in 1.Factory kiln
Teapot Inscription : Bottom- Capacity : 175cc
Height : 7cm
Weight: 150g
Pouring Time : 10 seconds - very fast !!
Screen : ball filter with multiple holes.
Year: 1998
Info: This teapot is one of the Jing Dian Tao Fang (经典陶坊)'s early works. The teapots are more valuable from the late 1990s simply because they were made from high quality clay from the old Yixing No.1 Factory. High quality half hand made pot. This pot is first mold made and then finish by hand. The work is excellent, no leaks, water go out nice and fast. Compare to "laser sticker" shuiping pots from 1993-1997 era, this pot is more close to good quality mid 80s F1.
This pot have four advantages: 1. the pure Hong Ni clay , 2. very good work by very good worker from No.1 Factory 3. The company is prized on the Zisha market. The last point is all the teapots are selected carefully!
This teapots with this type ball filter are especially popular in Taiwan for sheng puerh and oolong tea.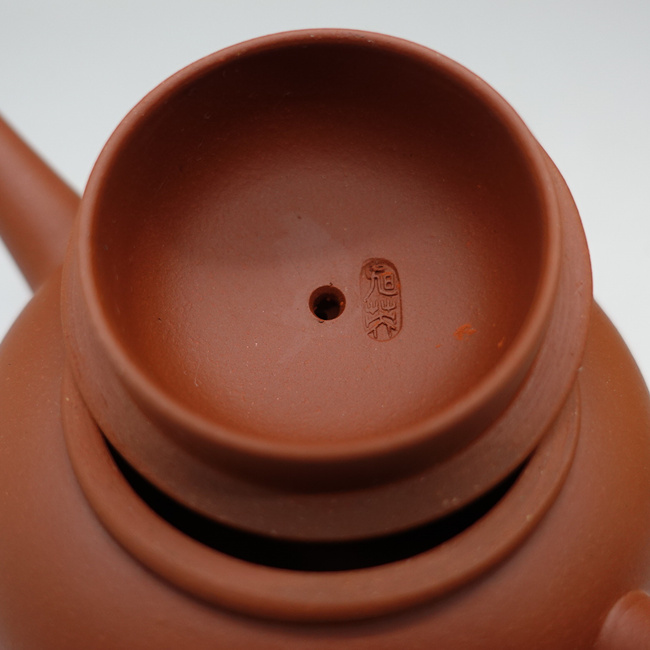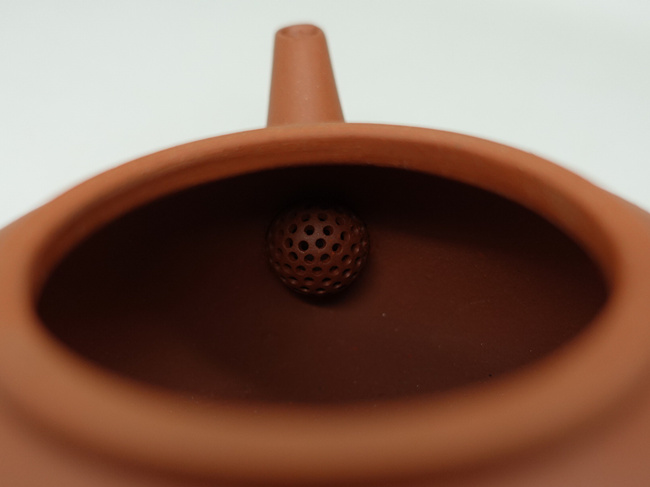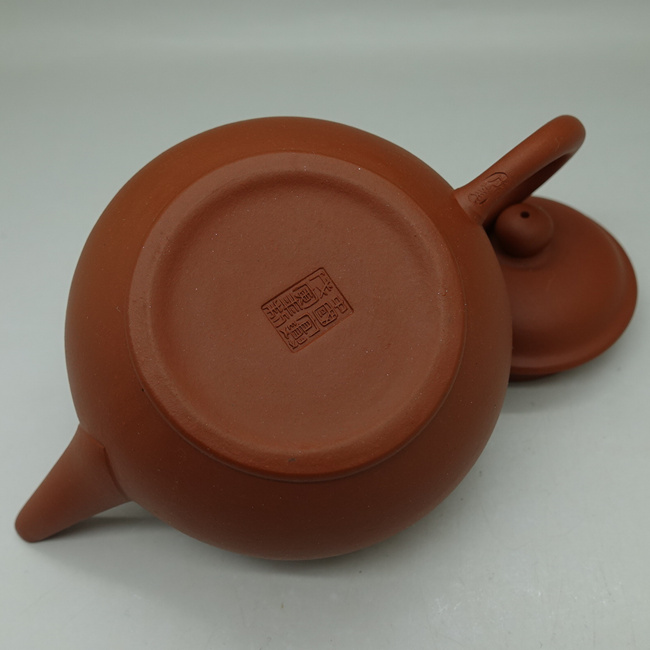 More Information

| | |
| --- | --- |
| Price | $285.00 |