1989 Factory 1 Hong Ni San Jiao Long 三脚龙 160cc

Product Name : San Jiao Long 三脚龙
Material :Hong NI, high fired
Teapot Inscription : One side poetry 月落乌啼霜满天,江枫渔火对愁眠。姑苏城外寒山寺,夜半钟声到客船。--

Tang poetry


, one side San shui painting
Capacity : 160cc
Height : 6.5cm
Pouring Time : +/-9 seconds, smooth and fast!
Screen : 7 hole screen
Author name : Factory 1 craftman
Year: date on the calligraphy 1989
Info: Famous shape and top level grade. There are simple pots in the same shape without caligraphy and painting. This teapot have high collector value!
Very good quality teapot from Factory 1. This pot was made in late 80´s. High fired pure hong ni (red) clay, perfect craftmanship, no leaks, water go out nice, shape is symetric and balance.
This pot come in original export paper box. You will get this original paper box but the teapot will be packed in special high grade carton box for teapots. Perfect for any kind of tea, specialy for new and semi-aged sheng puerh!.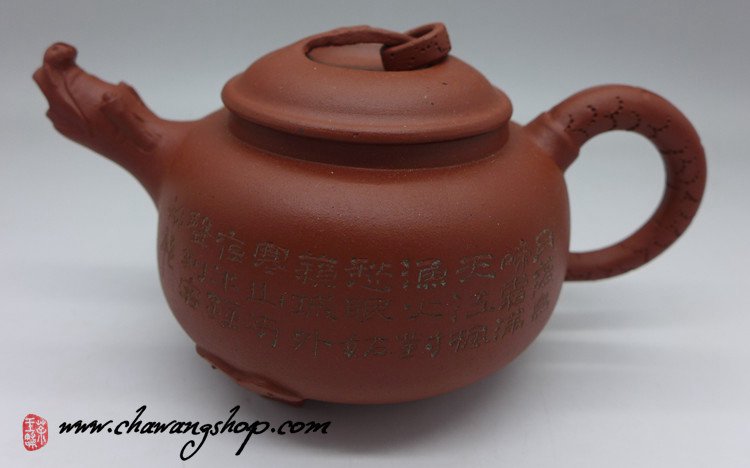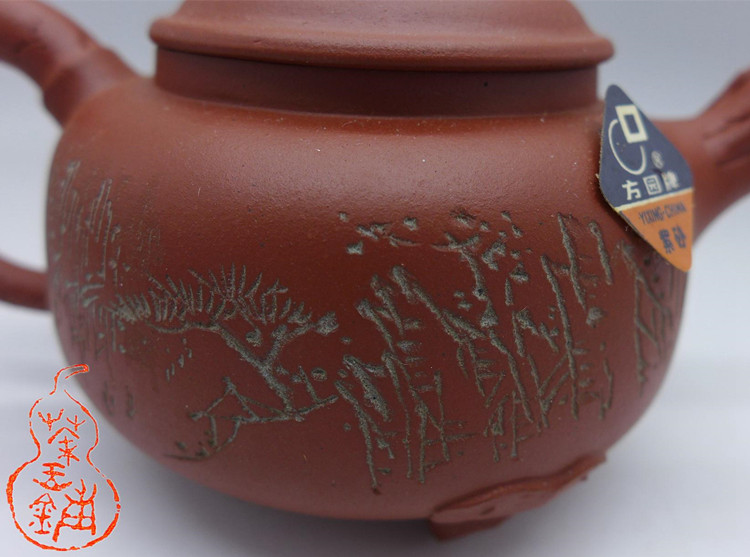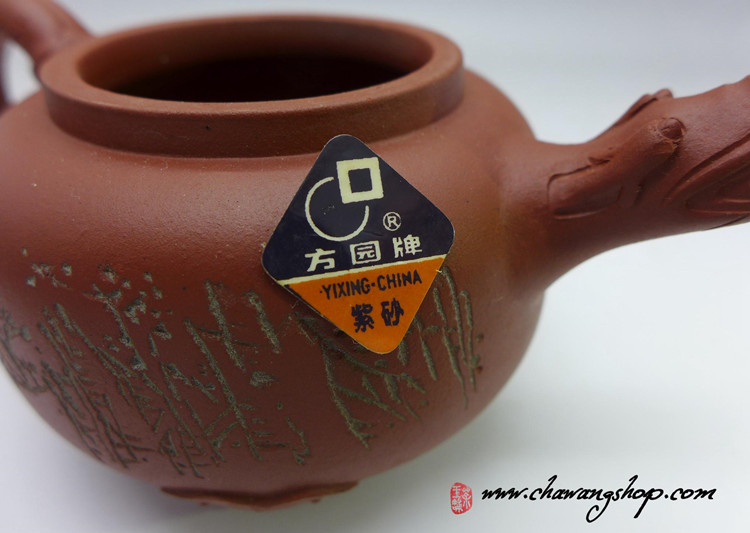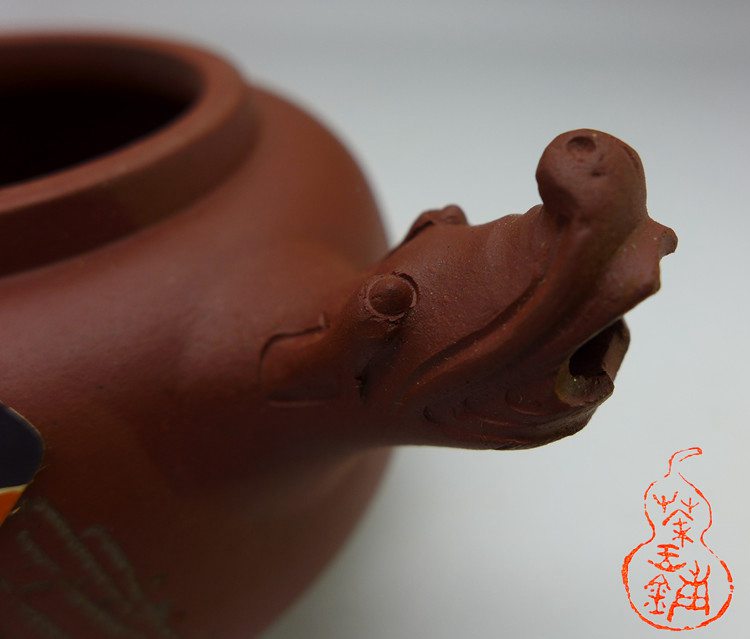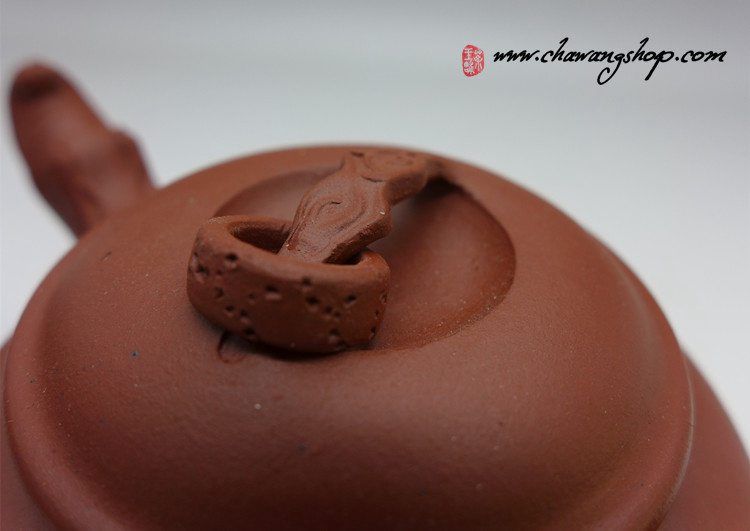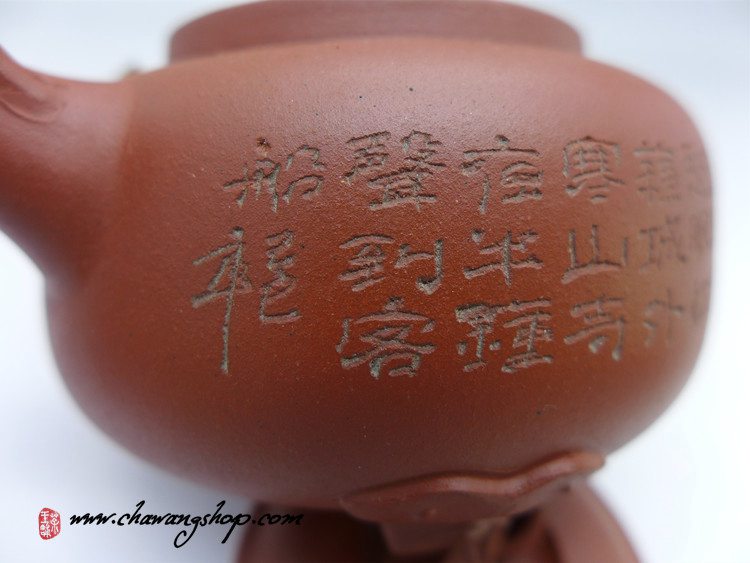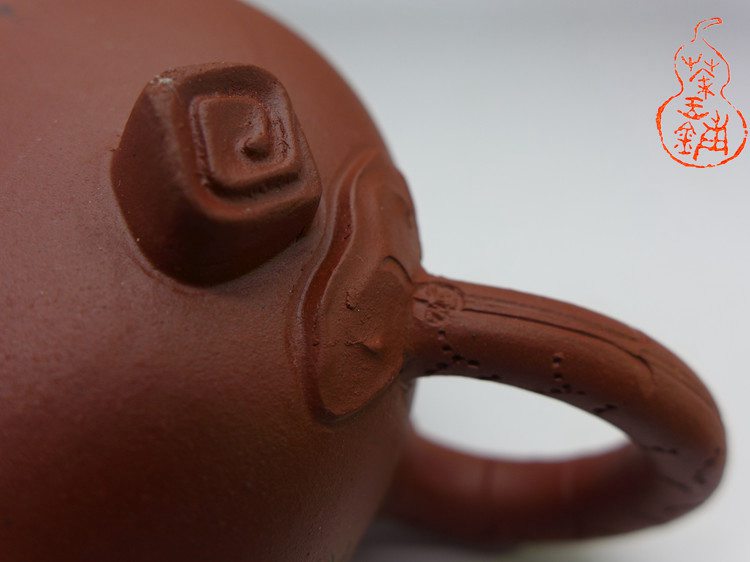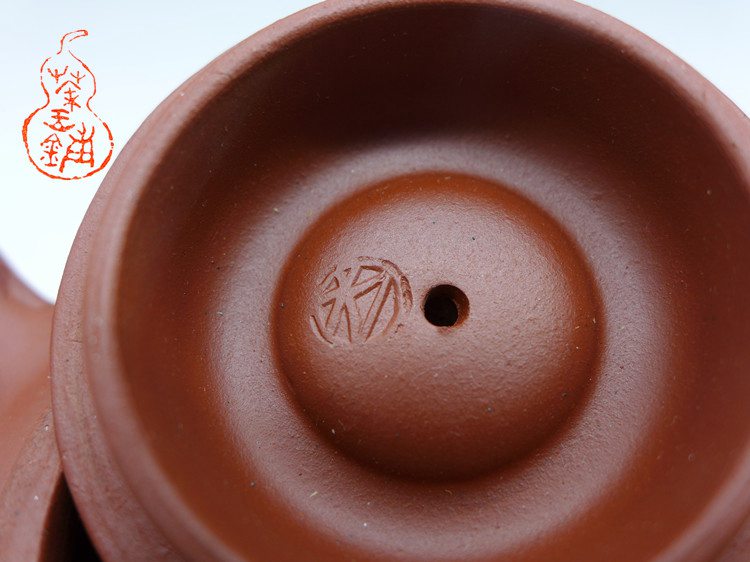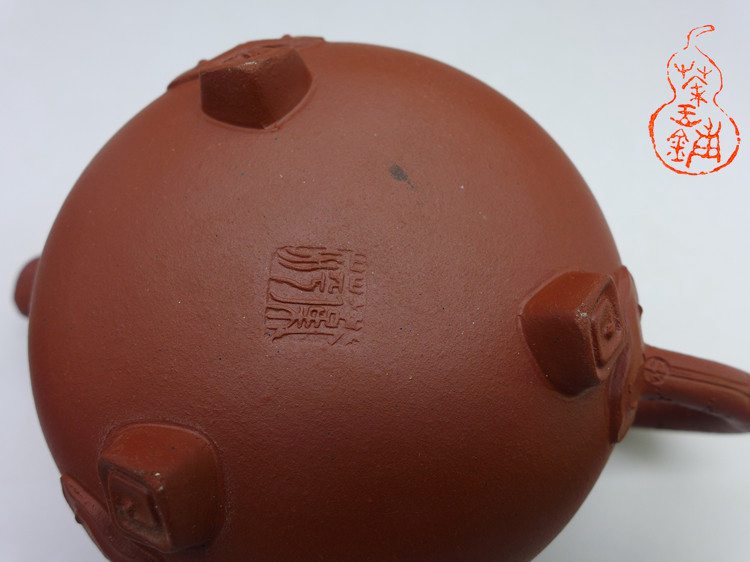 More Information

| | |
| --- | --- |
| Price | $220.00 |