1980s Guangxi Chong Shi Cha 10g

video of the Chong Shi Cha
http://tv.cntv.cn/video/C14122/159a5ffcd0b1486180a2e7bfe492286b
Chong Shi cha (insect feces tea) also known as "dragon ball tea", has a long history, there are many opinions about its origin. Chong Shi cha is popular with the overseas Chinese of Southeast Asia, Hongkong and Macao, because of its peculiar characteristics and lots of healthy functions.
This 1980s Chong Shi cha was made by the Guangxi local minority. Local people put medicinal herbs and old tea leaves into a bamboo basket and let them natural fermentation to produce aroma to lure insects lay eggs, after some months larvae eat the leaves and leaving the droppings there. People take droppings out and dry them in the sun, then fry the droppings together with tea and honey in the iron pan for 20 minutes so that the final insect feces tea is ready for drinking. Many people might think it's dirty and disgusting, but in fact that is not the case. It has a special strong herbal scent and sweet taste similar to the old big leaves liubao tea - cool sensation in throat. No unpleasant odors. People use old Chong Cha more like medicine, because it has soothing effect on the stomach. It contains tannic, amino acids and various rare elements.
Put 1g~3g Tea in the tea strainer or glass, 100 degrees Celsius water, can pour tea 3~5 times. This chong cha mixed with liubao tea is another refreshing drink.
Manufacturer : home-made product
Production date : early 1980s
Weight : 10g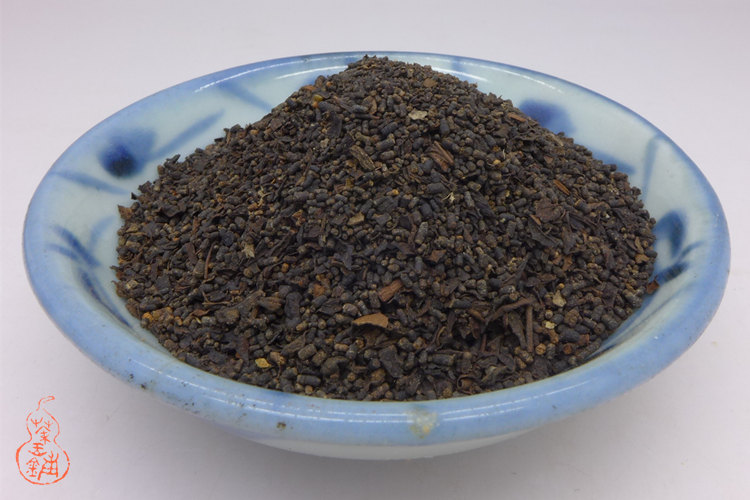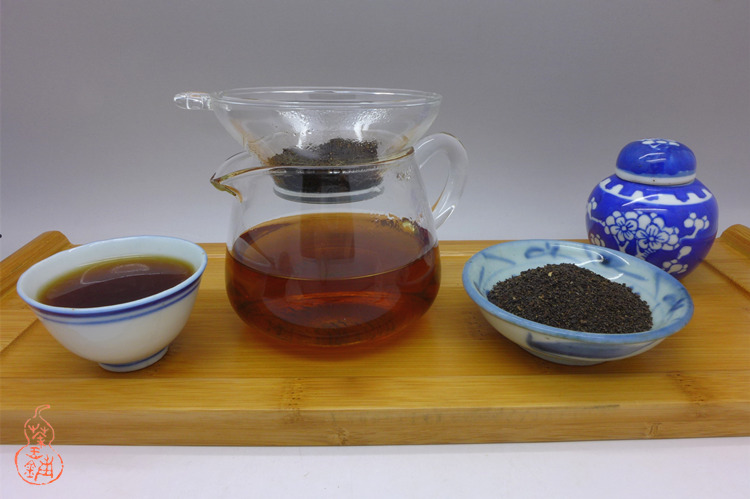 More Information

| | |
| --- | --- |
| Price | $8.00 |