2015 China Tea Jasmine Liu Pao Tea 25g
Price for 5 small packets.

This is definitely good entry-level Liu Pao Tea for beginners who have never tried Liu Pao Tea before. It can also make a good choice for the people who used to drink fresh and fragrant tea. Delicate fragrance of jasmine, make the tea soft and easy to drink. High Grade tea leaves can be brewed for several times.
Appearance of dry leaves: tight knot, dark brown
Soup color: Red, dense and bright
Aroma: Excellent and natural fragrance of Jasmine.
Taste: Fresh and balanced with mild sweetness
Appearance of brewed leaves: black brown, soft.
Manufacturer : China Tea (Wuzhou) Co.,Ltd
Production date : 2015-03-17
Best Before: 2020-03-17
Weight : 25g (5g * 5 packets)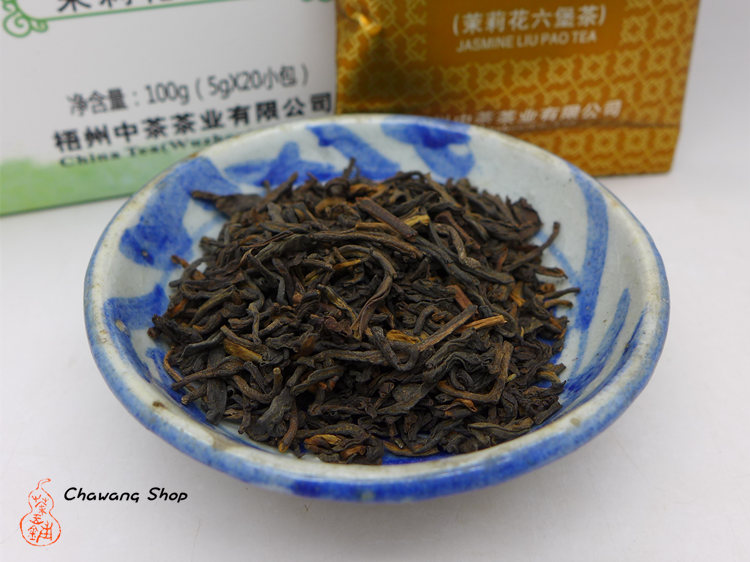 More Information

| | |
| --- | --- |
| Price | $5.00 |