Hand painted Jingdezhen Tea Cup "Cicada" 55cc

Jingdezhen's porcelain has been famous not only in China but in time it became known internationally for being "as thin as paper, as white as jade, as bright as a mirror, and as sound as a bell". The late Guo Moruo, a senior official who was also a famous historian and scholar of PRC wrote a poem that says (in translation): "China is well known in the world for its porcelain, and Jingdezhen is the most well-known centre, with the highest quality porcelain in China".
This is precisely and nice hand painted tea cup with design of cicada. The lifelike details are vivid and full of natural atmosphere.
The porcelain is thin and have celadon colour.
This shape cup is great for oolong tea and young high quality sheng pu-erh.

Capacity: 55cc

Diameter : 6 cm
Height : 5 cm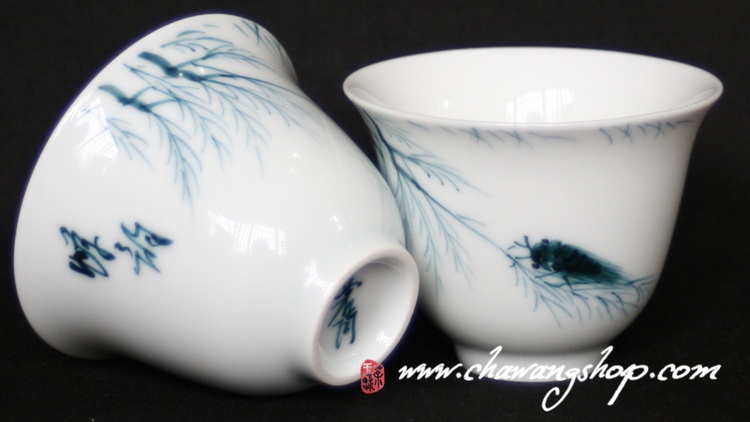 More Information

| | |
| --- | --- |
| Price | $10.00 |