2022 Chawangpu "Forest Tea" Raw Puerh Tea 200g

We spend most of the 2021 spring harvest in one village Bulang minority village in Xiding, Bada mountain because of this tea. We went pick tea many days with the farmer, little by little and day by day collected 50kg of tea from this protected forest. Tea trees are in age between 60-150 years with few older ancient tea trees. Very old style way of tea growing inside of forest is one of the Bulang people valuables but very rare nowadays. Tea trees inside forest without human care, cutting over picking have very small leaves production and growing extremly slow. Tea leaves are dark and beautiful.
This tea is very powerfull and can be brewed many times. It´s good sign of good quality leaves. There is hint of smoky and pine tree aroma and light orchid aroma, relative strong but pleasant bittersweet at the beginning later change to sweet and long lasting aftertaste. Local people compare this tea taste to taste of Yunnan olives.
Manufacturer : Cha Wang Shop
Production date: Harvest Late March - 20th April 2021
Harvest Area : Xiding area of BaDa mountain, Menghai, Xishuanbanna
Weight : 200g per cake, 5 cakes in one bamboo tong - 1kg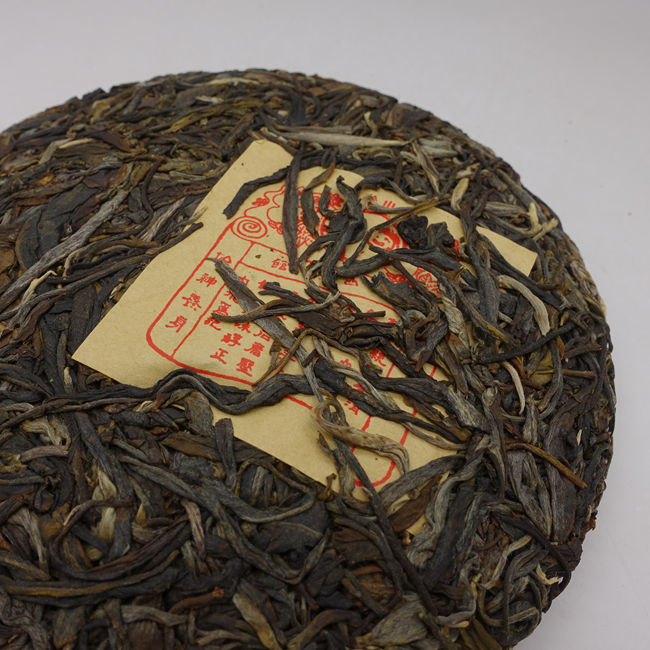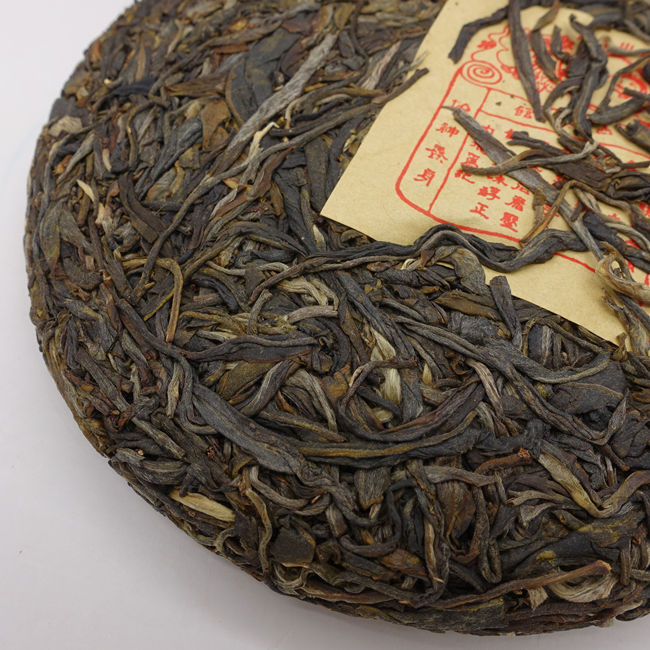 More Information

| | |
| --- | --- |
| Price | $65.00 |