2019 Fujian Bai Ya Qi Lan Oolong Tea 8g

In zhangzhou, fujian province, tea is also called tea rice, meaning that tea is as important as rice. Zhangzhou tea factory was founded in April 1954. Zhangzhou tea is featured by the refined technology of traditional oolong tea, which blends and bakes the maocha from different tea mountains, seasons and varieties to form tea products of uniform and constant quality, with clear aroma, mellow taste and affordable price. It is the first choice of tea drinkers in the surrounding areas.
Raw materials are from the surrounding ecological tea garden, using the traditional "shaking green, heavy fermentation, slow fire baking" method. And tea packaging style also retained the old-fashioned square paper packing. Removing fancy packaging can reduce costs and bring price benefits to tea lovers.
Bai Ya Qi Lan is one of famous oolong teas in Zhengzhou area.Good quality, rolled, medium roasted oolong. Rich aroma and taste. This tea can be used for gong fu cha way of drinking.
Harvesting area: Zhangzhou
Harvesting time: Spring 2019
Weight : 8g orig. pack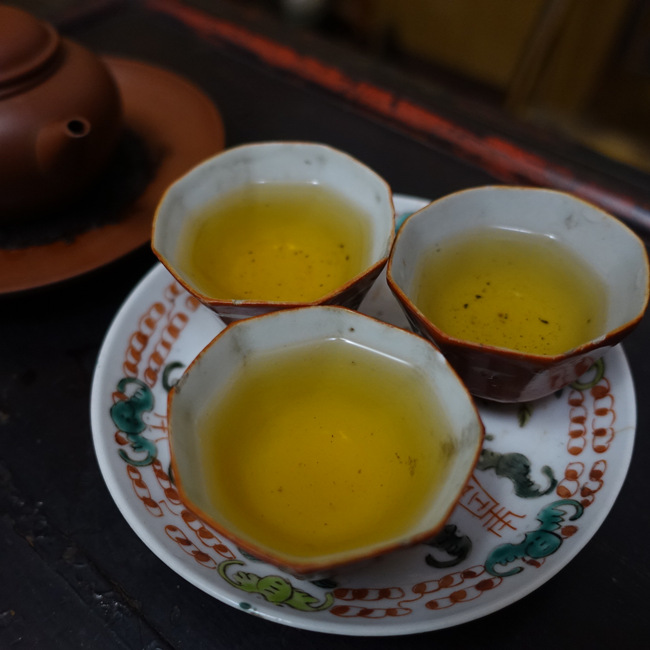 More Information

| | |
| --- | --- |
| Price | $1.50 |