Chaozhou "Lu Shi Lu" Clay Stove 15cm

Clay stove for boiling water is one of four treasures in the Chaozhou (or Chaoshan) gongfu tea ceremony, with deep tea cultural connotation. Commonly known as "Feng Lu Zi (风炉仔)".
Traditionally is using olive pit charcoal. It's higher quality and very expensive charcoal. We recommend used coconut, bamboo or high quality fruitwood charcoal.
This high quality stove is partially hand made. This stove have 3 pieces for regulation or extinguish fire. The design and work is higher quality than other stoves we offer. The name Lu Shi Lu (陆氏炉) is in memory of Lu Yu. Couplets: 泥炉识榄核,薄锅沸清泉。Ní lú shi lǎn hé, báo guō fèi qīngquán.
We can send this fragile set (teapot and stove + feather fan) alone in single pack or with small quantity loose leaves tea, not pressed puerh. And it is recommended to use air transport.
Shipping weight : 4.9kg (for set - pot and stove)
Diameter : 16 cm
Height : 15cm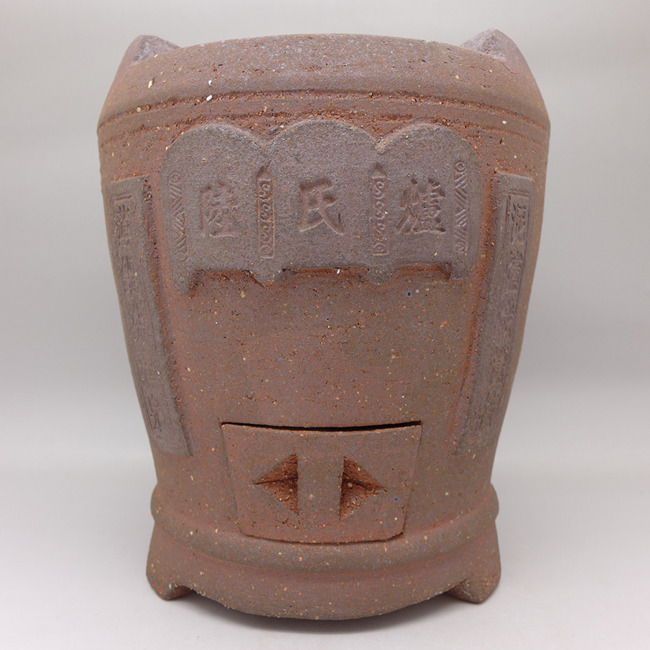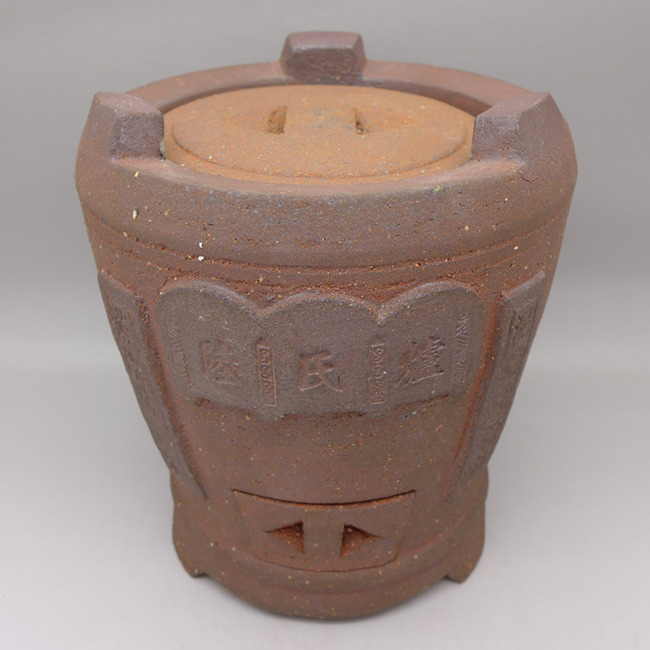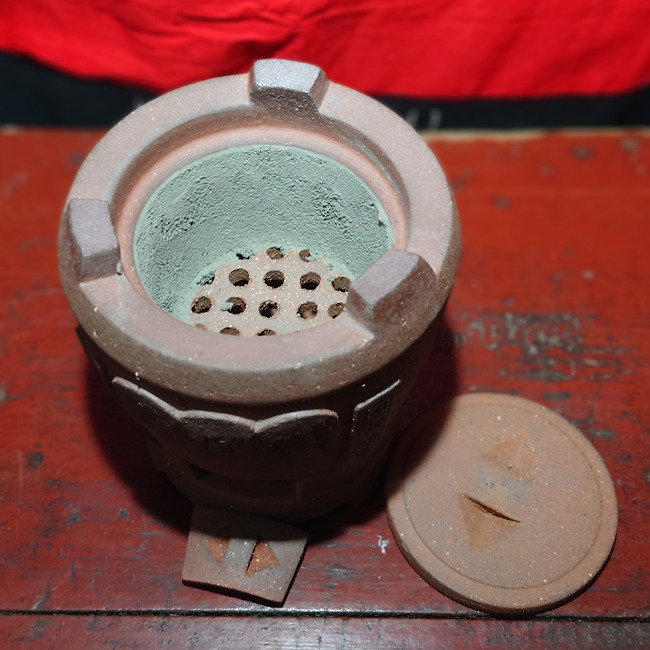 More Information

| | |
| --- | --- |
| Price | $85.00 |