Nixing Teapot Yuan Zhu "Bamboo" 175cc

Qinzhou Nixing pottery from Guangxi Province,one of the four famous ceramics,are familiar to few people at present. Qinzhou Nixing pottery has a history of over 1,300 years,unique in its art style,has developed as a distinctive genre of ceramic art.
Characteristic one: Unique high-quality purple clay from both sides of the Qin river; Green and non-toxic (Zero lead and cadmium release); Breathable waterproof properties, make tea for a few days the taste remains the same.
Characteristic two: The pattern color for each piece is changeable,especially because of the change of glaze and kiln under high temperature,so that each teapot is unique and can't be reproduced.
Characteristic three: Combination of Chinese Calligraphy with NiXing pottery.

Product Name : Yuan Zhu
Material : Zi Hong Ni (Purple clay)
Teapot Inscription : One side- Bamboo one side- poetry "白日依山盡,黃河入海流。欲窮千里目,更上一層樓。" Bottom-

Capacity : 175 cc
Height : 7 cm
Pouring Time : 12seconds
Screen : 9 hole screen
Author profile :
Info : This is pure hand made teapot with nice bamboo painting and poetry calligraphy on another side. Pure clay, simetric shape, no leaks. Nixing teapots are very good for all kind of heicha, puerh and roasted oolong.
Only one pot in stock !!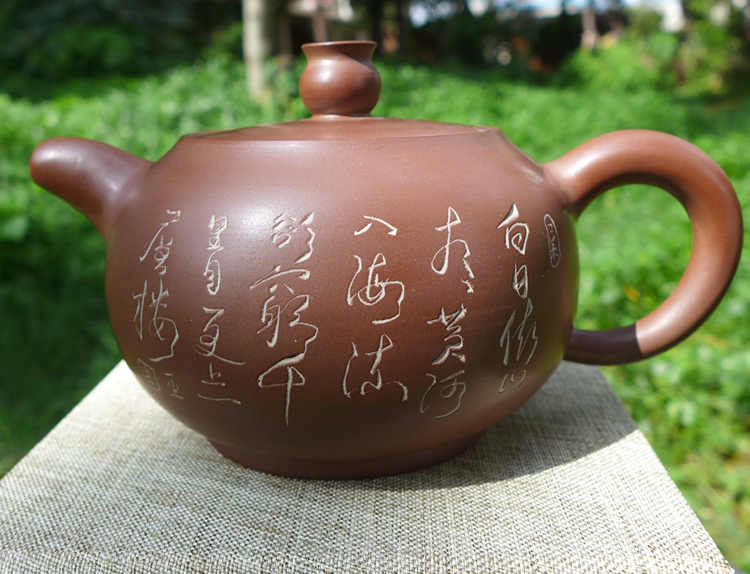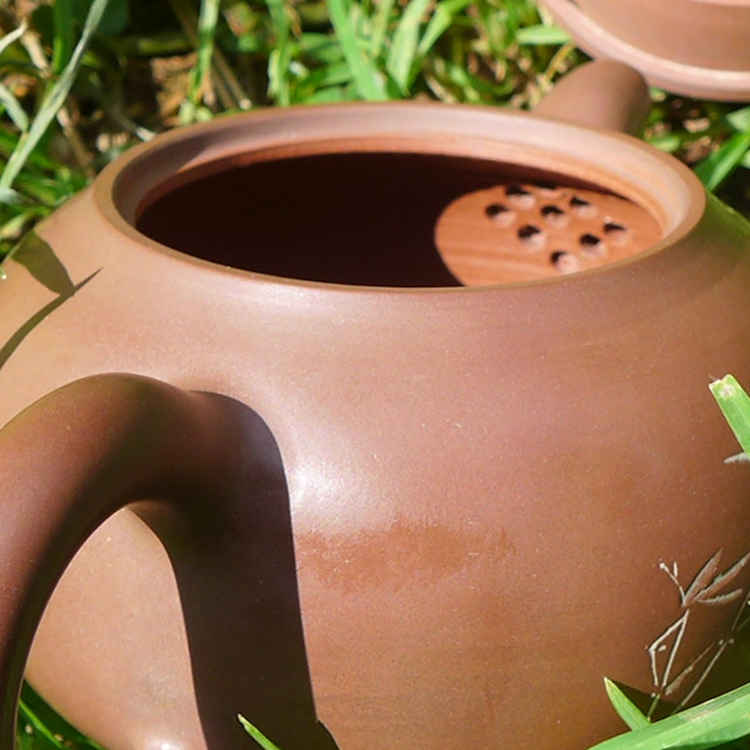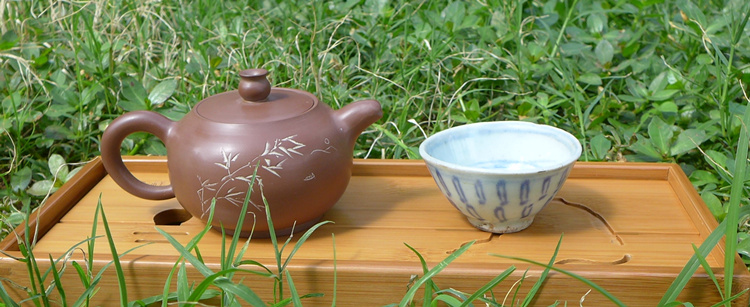 More Information

| | |
| --- | --- |
| Price | $135.00 |