Nixing Teapot "Plum" 120cc

Product Name : Nixing Teapot with Calligraphy Character "Mei"
Material : Zi Hong Ni
Teapot Inscription : Side1-"梅" (plum); Side2-"傲骨清香" ; Bottom-Li Changquan (made by Li Changquan)
Capacity : 120cc
Height : 5cm
Pouring Time : 9 seconds
Screen : 7 hole screen:
Info : This teapot is made by master Li family of Nixing teapots. High quality nixing clay, very good work and nice caligraphy on the pot made by Guangxi calligrapher Zheng Lianghuan. All hand made pot. Water go out very fast, no leaks, work very well ! Nixing teapots are very good for all kind of heicha, puerh and roasted oolong.
Only one pot in stock !!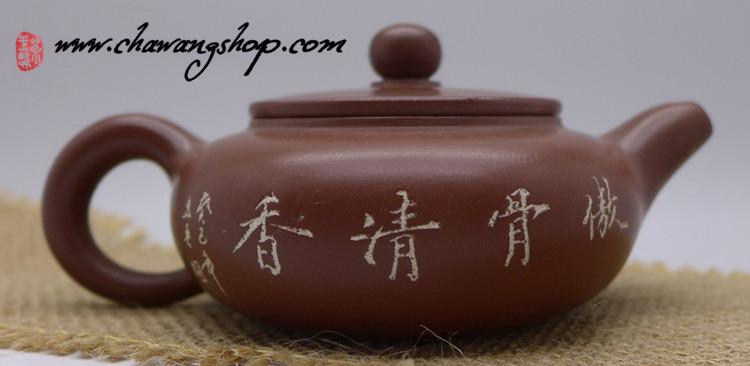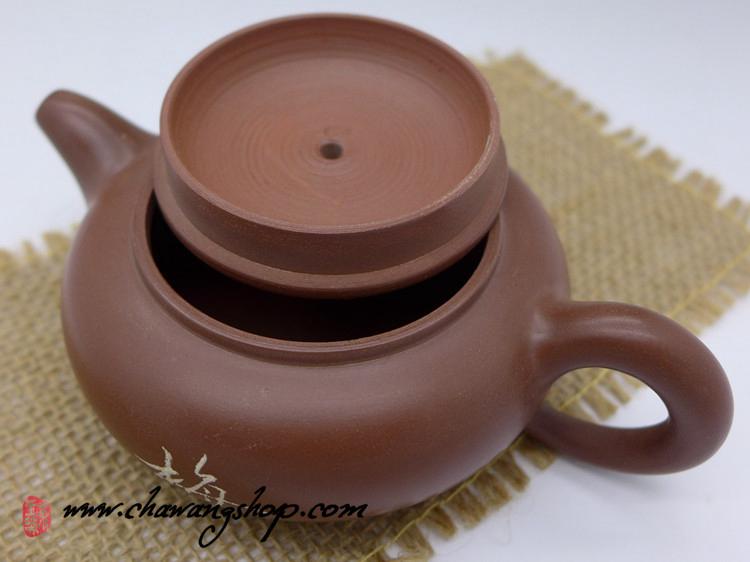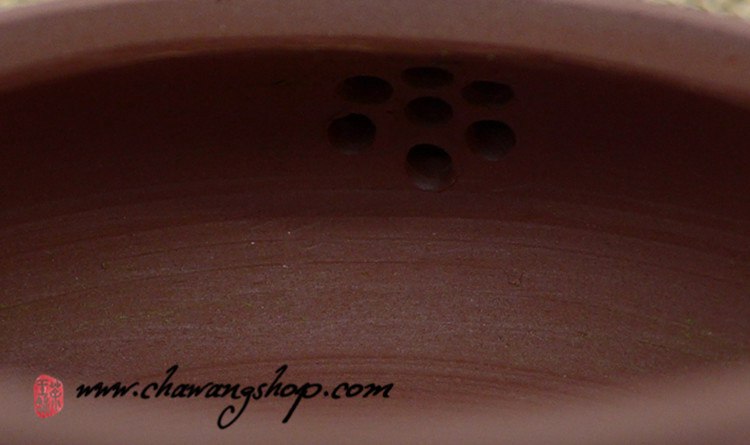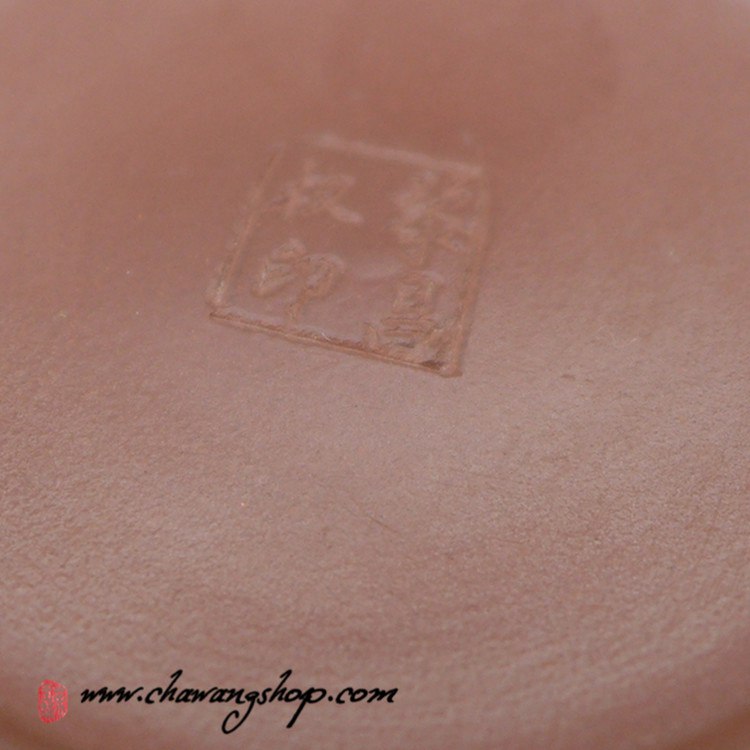 More Information

| | |
| --- | --- |
| Price | $110.00 |