Nixing Shi Piao Calligraphy Teapot 140cc

Product Name : Nixing Teapot Shi Piao
Material : Zi Hong Ni
Teapot Inscription : One side- "養心" one side- calligraphy "禮" , made by Qin Mo.
Bottom- ,
Capacity : 140cc
Height : 7cm
Pouring Time : 7 seconds , very fast !!
Screen : 7 hole screen:
Info : High quality nixing clay, very good work, great size for gong fu tea, one or two drinkers ! Whole hand made pot. Water go out very fast, no leaks, work very well ! Nixing teapots are very good for all kind of heicha, puerh and roasted oolong.
Only one pot in stock !!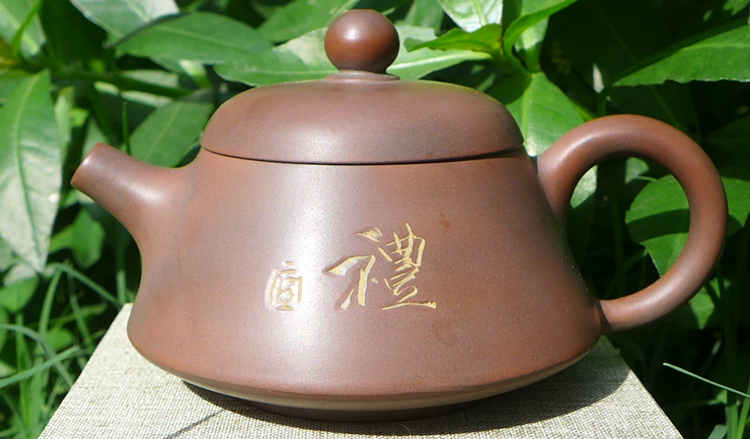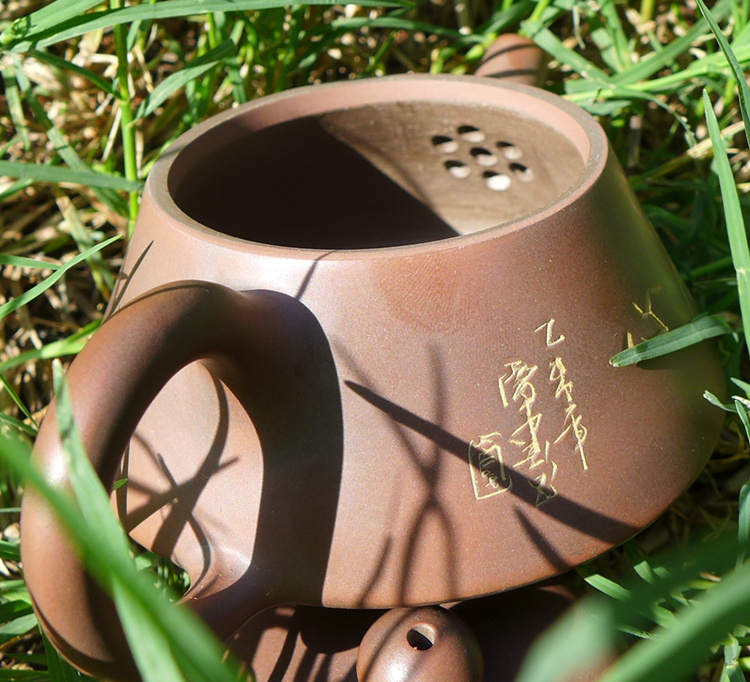 More Information

| | |
| --- | --- |
| Price | $110.00 |