2008 Hunan Anhua Bai Liang Cha 200g

Bai Liang Cha (also named Hua Juan Tea) is a special compressed Heicha from Anhua County, Hunan province. Hua Juan Tea has various sizes: Qian Liang Cha (36.25kg per strip), Bai Liang Cha(3.625kg per strip), Shi Liu Liang Cha(0.5kg per strip), Shi Liang Cha(0.3625kg per strip).
In 1820, Shaanxi businessmen invented the cylindrical pressed tea - Bai Liang Cha. 1862-1874, on the base of it, Sanhegong Teahouse, runs by Shanxi businessmen, created Anhua Qian Liang Cha, which processing techniques have become "national intangible cultural heritage". To make high quality Hua Juan Tea it needs high quality material, great skills and the special technology. All the processing are completed by hand under the natural conditions . Under the natural catalysis, it will ferment and dry slowly by itself, then the tea is stored. The more aged, the better taste.The complex technique process and intoxicating taste make Hua Juan Tea become the king of Heicha. The tea is packaged to cylinder shape with palm and bamboo-woven baskets. This tea was stored in Hunan and later in Guangdong heicha tea seller warehouse.
Dark yellow tea soup, full and sweet herbal flavor in mouth with light floral and nice aftertaste. This tea can be brewed for many infusions in gaiwan or cook for a long time without astrigency or bitter. It is wonderful to enjoy now but will improve with age.

Original is 3.625kg. We offer 200g slices packed in handmade paper.

Production date : 2008
Place of origin: Anhua, Hunan province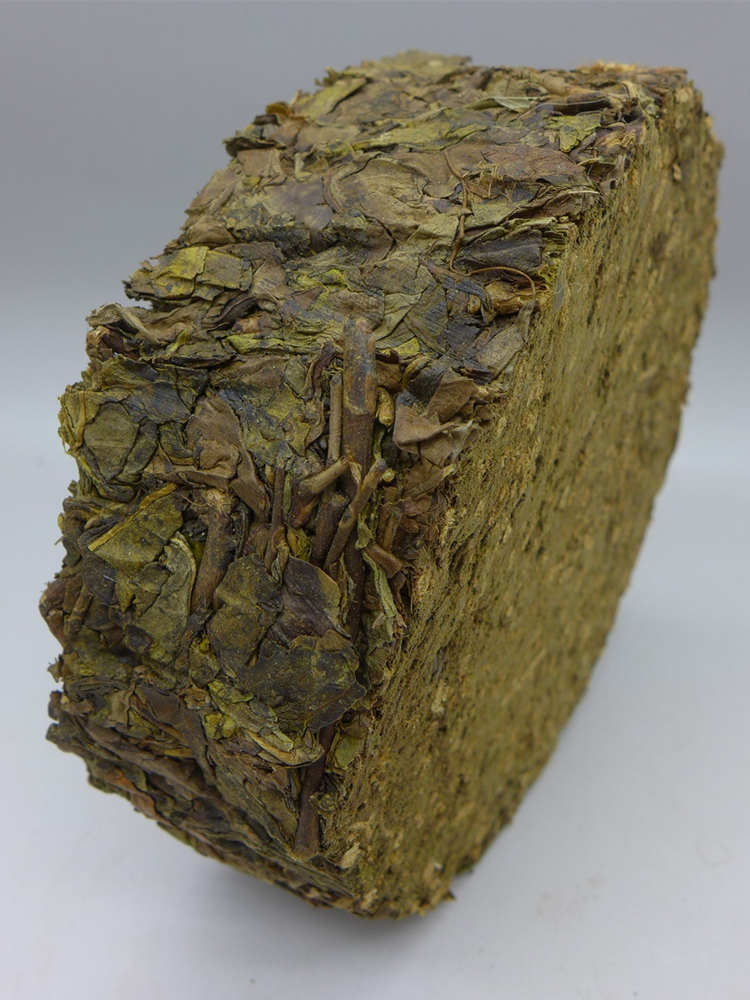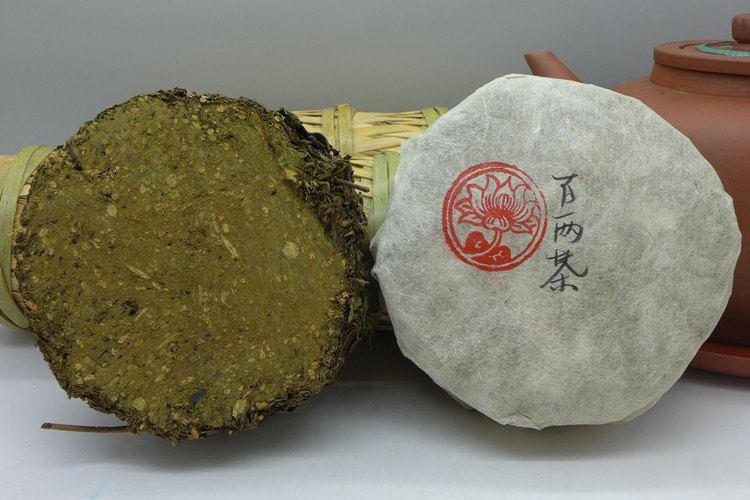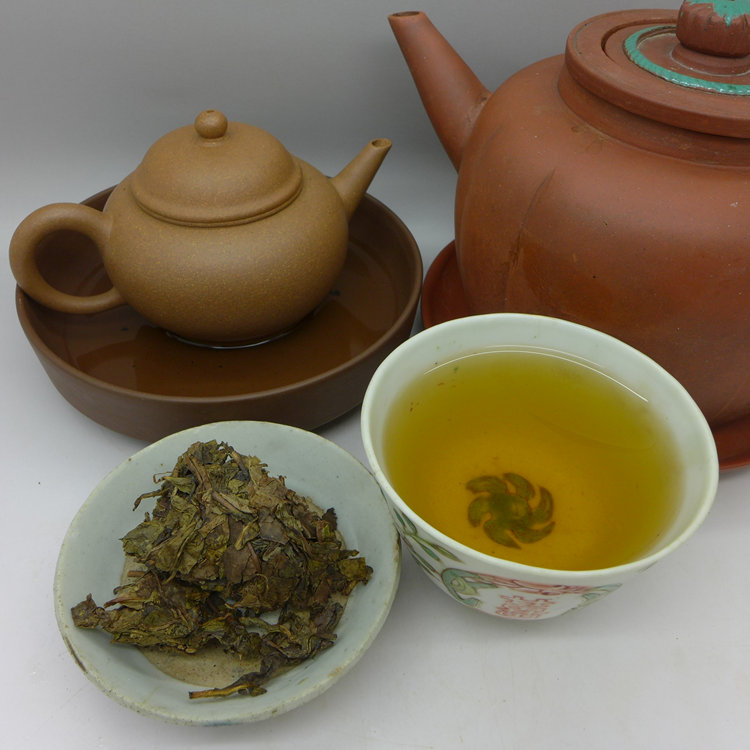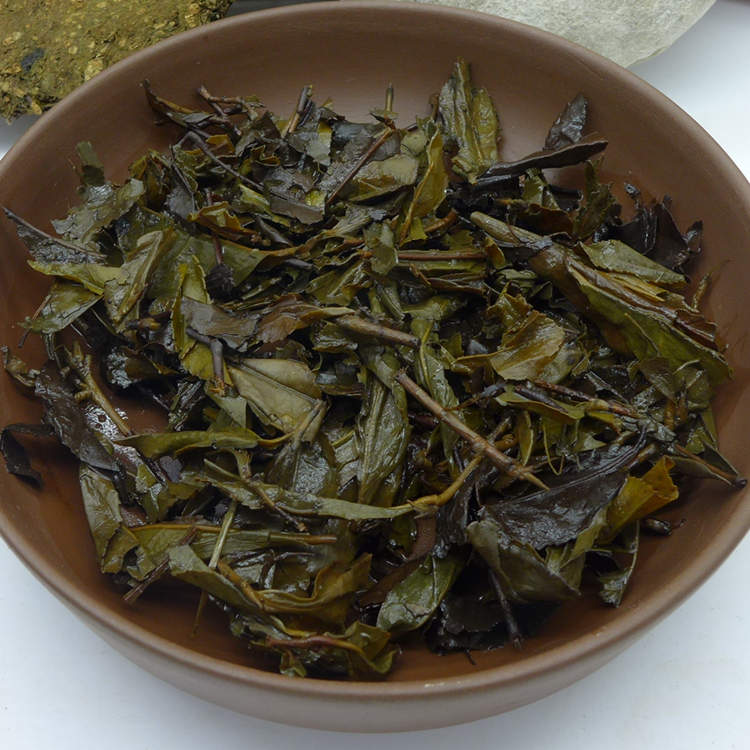 More Information

| | |
| --- | --- |
| Price | $12.00 |